Congo-born anaesthesiologist Pascal Blaise Furaha met the team of doctors from the Food Angels Foundation in Malawi and after more than a year of organization, despite the bureaucratic hassle and the pandemic, this year he finally arrived in Budapest to take part in a six-month training course, thanks to Semmelweis University. The aim is to take the knowledge he has acquired here in Hungary "back home" and pass it on to doctors in Malawi and the Democratic Republic of Congo (DRC). There are eight anaesthesiologists for every 18 million people in Malawi – and only one neurosurgeon in the south-east African country.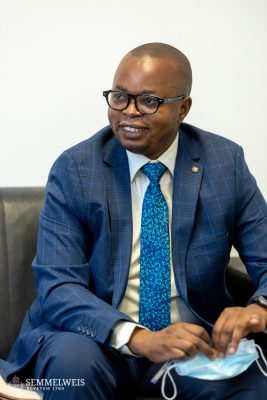 "My mother is a nurse. When I was young it became clear to me, as she went to work to the hospital, that I was interested in medicine. After graduating from the Université Catholique du Graben in Butembo (a town in the North Kivu province of DRC), I saw shocking cases during my internship that really upset me. After an operation the patient had died next morning, due to poor anaesthetic care. One case in particular shocked me: an 18-year-old boy underwent a simple half-hour orthopaedic operation and never woke up from anaesthesia. Then, something has changed in me," Pascal recalled the early days.
"I started looking for scholarships, I found one, applied and got selected by BEBUC Scholarship (it stands for Bourse d'Excellence aux Universités Congolaises). That's how I had the opportunity to do anaesthesiology in Malawi. I arrived in 2016, then I had a six-month observation period, because I only spoke French at the time, but in Malawi English is the official language: so I had to learn English," the young anaesthetist explained. So the four-year programme only started for him later, in 2017, during which time he met the Hungarian foundation, which was active in the field of neurosurgery in the country from time to time.
"It all started in 2017. I came up with the idea of going to Malawi, where ear, nose and throat specialists had been, and they told us that it was a safe country, they spoke English, and doctors are needed there because it was one of the poorest countries in the world," said Dr. László Szegedi, neurosurgeon and founder of the Malawi Neurosurgery Mission, which is supported by the Food Angels Foundation. 
"We contacted the only neurosurgeon in Malawi, who was delighted to hear from us. We made our first trip in 2017, four surgeons and an anaesthesiologist. We were there for almost three weeks and repeated this in 2018 and 2019. We met Pascal in 2018. It soon became clear: the really sustainable thing would be to train the doctors there, because by going there for a few weeks or months, we are cannot help on a global level. We cannot change the system as a whole," he added.
It took some time for the Food Angels Foundation to get donors, and then Pascal's entry was hampered, at first his entry to Hungary was refused. But after his bumpy journey, the future might be easier – Dr. László Szegedi and his family would like to train more young doctors in the same way.
Semmelweis University and Professor Péter Banczerowski, Head of the Department of Neurosurgery and Director of Education at the National Institute of Mental Health, Neurology and Neurosurgery, have been behind the initiative all along.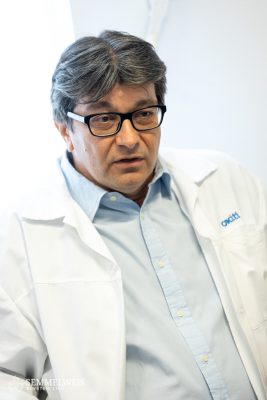 "The National Institute of Mental Health, Neurology and Neurosurgery and the Department of Neurosurgery at Semmelweis University have recognised the importance of this kind of social engagement from the very beginning. The Institute is a leading and recognised institution in national and european level, too, so we felt that it had the experience to safely undertake a larger mission. This is in line with the mission that we all have a responsibility to the developing world. It is worth training the professionals there and we can start that process here. The Institute's management and staff have been behind the initiative from the very beginning, and the Director General of the Institute, Dr. Loránd Erőss, is a committed supporter of the mission. The generous contribution of Semmelweis University has been a great help in the creation and implementation of the training from the very beginning. Special thanks to Dr. Béla Merkely, Rector of the University of Semmelweis, who supported the whole mission, and to Marcel Pop, leader of the Directorate of International Relations, who was also a pioneer in supporting the cause from the very beginning. It is extremely important to have such a prestigious educational institution behind the project," Dr. Banczerowski explained.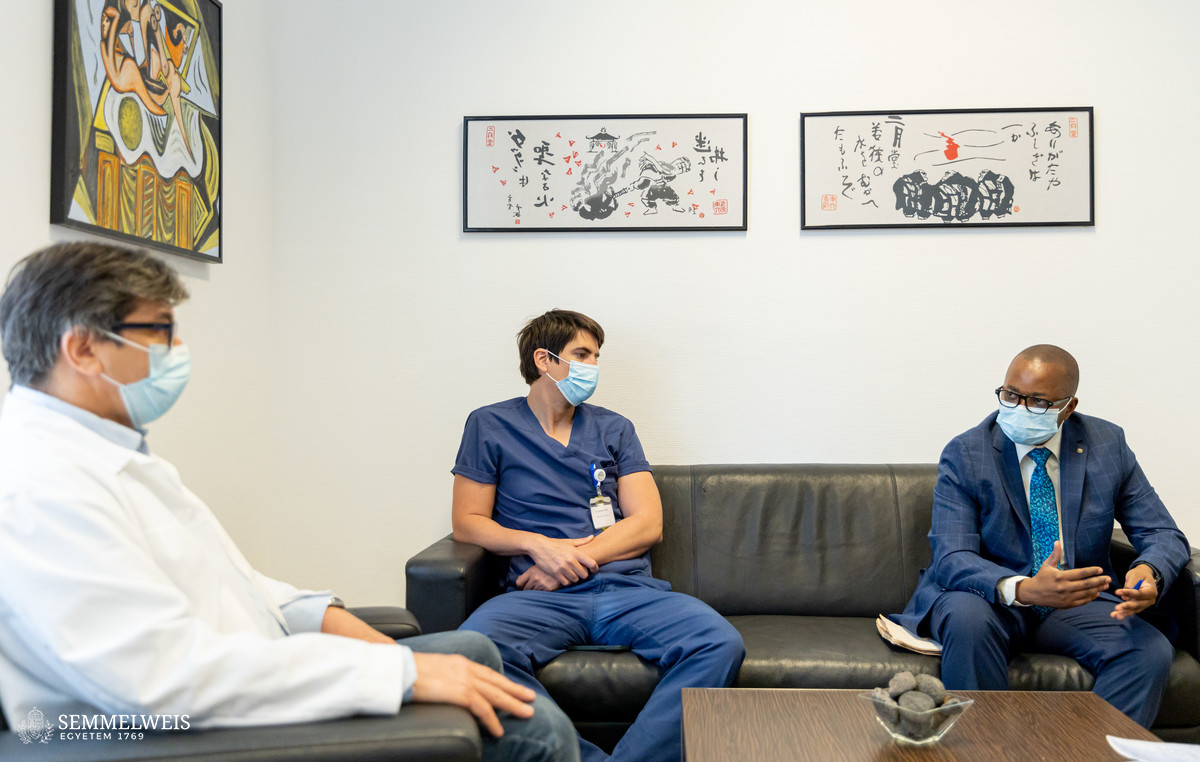 "We plan to continue to provide the opportunity to develop a neurosurgery and neuroanesthesia patient care profile in Malawi by continuously involving and training one more doctor per year," he added, but also stressed that if the program becomes a regular, larger-scale program, the current resources will not be sufficient to cover the costs, as the Institute and the University have limited resources to do so. "We haven't even talked about the level of infrastructure, medical technology and medicine that can be provided in an African country. Whether will there be the tools in place to deliver the right level of neuroanesthesia," he said, setting out possible future directions for development.
But how does Pascal, now 34, see his professional future? What will be his first job when his training in Hungary ends?
I would like to teach doctors at home because there are no such teachers there, for example in Congo there was only one professor in anaesthesiology, but he died in Covid. So, if I ever go home, I want to teach because I firmly believe that the most effective way to develop a specialty is to train the teachers. That's my goal, that's why I'm here
– he replied. "To learn more and to take that knowledge to Africa and pass it on. And I also want to do research. I'm very interested in the changes in blood glucose levels during surgical anaesthesia. In Africa, there have been few studies on how fluctuations in blood glucose affect the outcome of surgery. It may seem an insignificant factor that few people think about, but it can still cause problems during surgery. So I am currently researching this," he added.
Rita Kónya
Photos: Attila Kovács – Semmelweis University