Experience and guidelines to date have been confirmed by recently published international research showing that the COVID-19 vaccine does not cause any noticeable negative changes in fertility, according to leading obstetrician-gynecology professors at Semmelweis University. However, the study confirmed the already observed effect that coronavirus infection can temporarily reduce men's fertility. Vaccination of women planning pregnancy, including those planning in vitro fertilization, is strongly recommended, as is vaccination of pregnant and breastfeeding mothers, leaders of the university's Department of Obstetrics and Gynecology pointed out once again in light of the new study.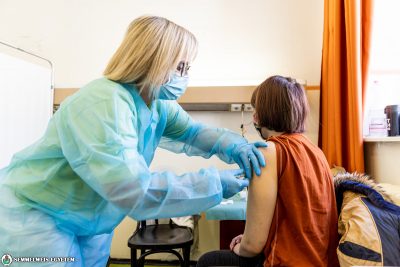 According to international experience, some women of childbearing age continue to avoid the coronavirus vaccine because of concerns about its potentially harmful effects on fertility, the authors of a study published in the American Journal of Epidemiology on January 20 said, explaining why they decided to launch an internet-based cohort study. The researchers wanted to find out the impact of COVID-19 vaccination and SARS-CoV-2 infection on the fertility of couples trying to conceive spontaneously. From December 2020 to November 2021, a total of 2,126 women in the US and Canada participated in the study by completing sociodemographic, lifestyle and health questionnaires every eight weeks. The researchers used regression models to explore the associations between COVID-19 vaccination and the probability of conception per cycle, i.e. fertility, and coronavirus infection, taking into account potential confounders.
Results showed that receiving the COVID-19 vaccine does not cause any noticeable change in fertility in either partner, meaning that the coronavirus vaccine does not reduce the chances of conception. In women, SARS-CoV-2 infection did not significantly reduce fertility, but in men there was a temporary reduction, which lasted up to a few months, according to the study. Thus, while coronavirus infection in men may lead to a short-term reduction in fertility, COVID-19 vaccination does not harm fertility in either partner, the study concluded.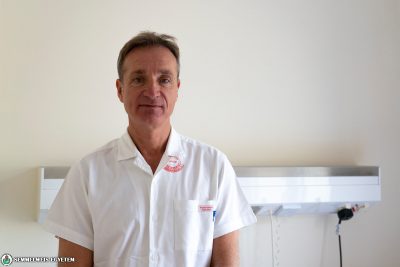 "Hungarian and international guidelines have always clearly recommended vaccination for those planning to become pregnant, and in practice we have always acted accordingly," Dr. Nándor Ács, Director of the Department of Obstetrics and Gynecology, and Deputy Director Dr. Ferenc Bánhidy, Vice-Rector for General Affairs of Semmelweis University, emphasized to our website. Importantly, however, a large clinical trial has now confirmed that the vaccine itself has no negative impact on fertility in either men or women. "This is another very good argument for us to inform future mothers-to-be who may still be hesitant," Dr. Nándor Ács pointed out. The director considers it an important finding of the study that while the vaccine does not adversely affect fertility in either sex, COVID-19 disease has a markedly adverse effect on the fertility of men. This has been observed in practice by andrologists in the country," he added.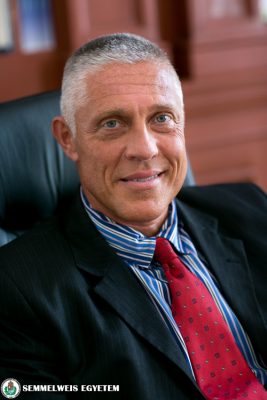 In line with international recommendations, vaccination is also strongly recommended for people who are about to undergo artificial insemination. As Dr. Ferenc Bánhidy pointed out: initially, it was recommended to take a break of a few cycles between the start of the IVF treatment and the vaccination, but now, based on experience, this is no longer considered necessary, as vaccination administered before the planned pregnancy has no effect on the subsequent pregnancy.
In addition to those planning pregnancy, vaccination of pregnant and breastfeeding women is also strongly recommended, and has been a priority for the university from the outset, where the first vaccinations in the country in this group were administered, the experts reminded.
Vaccination is also of particular importance because COVID-19 infection in pregnant women can cause a higher rate and more severe complications, as shown by international and national clinical experience. Dr. Ferenc Bánhidy believes that the most dangerous variant in this respect is the delta variant, which can attack not only lung tissue but also placental tissue, and this has sometimes led to fetal death. However, COVID-19 is also dangerous to the fetus even if the placenta is not attacked by the virus, for example if the mother's lung capacity is affected, the oxygenation of the fetus may be impaired.
According to national guidelines, vaccination is recommended in the second and third trimesters, during which time booster vaccination with mRNA-based is also possible. In the first trimester, all drug therapies are generally avoided, including vaccination, but in the USA, for example, the COVID-19 vaccine is also recommended during this time
– Dr. Ferenc Bánhidy elaborated.
"An important aspect is that by vaccinating the mother, we can also ensure protection for the fetus, as the antibodies in the mother's body can be detected in the umbilical cord and placenta, and thus also pass to the fetus," added Dr. Nándor Ács.
Pálma Dobozi, Viktória Kiss, Ádám Szabó
Translation: Tamás Deme
Photo: Attila Kovács, Bettina Gál – Semmelweis University