Semmelweis University is one of the seven European Universities that have come together to form a European University Alliance: the European University of Wellbeing. The large-scale European project supported by the European Commission will encourage knowledge transfer and mobility, providing new opportunities for students, lecturers and researchers for personal development and enable universities to meet the global challenges of the 21th century. On 17 November, from 10.00 – 17.00, the virtual gates of the European University of Well-Being will be opened in form of an all-day online event, enabling the detailed introduction of the project and the wide-ranging opportunities it offers.
The European University of Well-Being (EUniWell) brings together seven universities: Semmelweis University, Leiden University, Linnaeus University, University of Birmingham, University of Cologne, University of Florence, University of Nantes uniting over a quarter of a million students and 36,000 researchers, educators, and staff.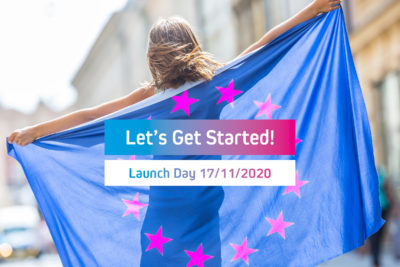 EUniWell has been set up to create a true alliance of European universities aiming to improve the quality of life for European citizens by enabling seamless cross-border learning opportunities for students and promoting interdisciplinary research projects in international collaborations. EUniwell believes that local and global improvement on the long run can only be achieved by the active and empowering inclusion of the future's game-changers; the students and young researchers of today. Thus, EUniWell aims to improve the quality of life of European citizens by supporting closer collaboration in research and teaching within the four core Research Arenas including (i) Well-Being and Health, (ii) Individual and Social Well-Being, (iii) Environment, Urbanity and Well-Being, and (iv) Teacher Education.
EUniWell will provide exciting opportunities for researchers and educators to form new research alliances, exchange best-practice ideas on all levels, as well to create joint research- and challenge-based educational programmes. It will promote staff mobility in academic research, teaching, and administration as well, through a range of mobility measures.
EUniWell will create innovative and challenge-based curricula and deliver a student experience that translates knowledge into real societal impact. This will be assisted by an extensive network connecting experts from different fields, which will provide students and researchers with multiple perspectives and approaches. Students will also be able to plan their own learning journeys, specialize in particular challenge-based areas and work across borders to cooperate with other students, experts and enterprises in designing solutions. In addition to using digital infrastructure, in the coming years EUniWell plans to create common degree programmes that will allow EUniWell students to move freely between the seven partner universities.
The official launch event of EUniWell is held online on 17 November running from 10:00-17:30. The event aims to bring together future EUniWell citizens and to give a comprehensive view of the structure, mission, cross-border opportunities and main values of the alliance. It will feature a number of presentations and live events. Participants will be able to take virtual tours of the seven universities, listen to panel discussions with the EUniWell Steering Committee and be part of the official launch of the EUniWell Student Board. True to the inclusive approach of EUniWell, participants will have the opportunity to actively engage in discussions, join meeting rooms to ask questions or socialize with fellow EUniwell citizens. Academic talks and round table discussions will shed a light on the how researchers target well-being in their projects and what students think about the future of well-being.
The second joint Seed Funding Call will also be announced during the Launch Day at 12.00, offering funds for multilateral projects, promoting academic exchange, and joint research and teaching projects within the consortium. The EUniWell Board is looking forward to supporting excellent and innovative projects that will foster multilateral co-operation within the consortium.
Participation in the Launch Day is free and no registration is required. The detailed programme is available on the EUniWell website, where the links for the various events and discussion rooms will be published on the day of the event.