The 47th annual scientific conference of the Hungarian Medical Association of America (HMAA) was held between 25th and 30th October 2015 in Sarasota, USA. The event gave an opportunity to Hungarian doctors, researchers and students of medicine to hold presentations in various topics and fields of medicine.
HMAA played a vital role in a cooperation that was launched 20 years ago between the medical universities in Debrecen, Pécs, Szeged and Budapest and the State University of New York, a Buffalo School of Medicine and Biomedical Sciences. This collaboration has since enabled more than 300 Hungarian medical students to participate in clinical rotations in the United States. The oldest overseas mobility programme provides the opportunity for 16 Hungarian medical students annually to spend 3 months in the United States and do their clinical practice.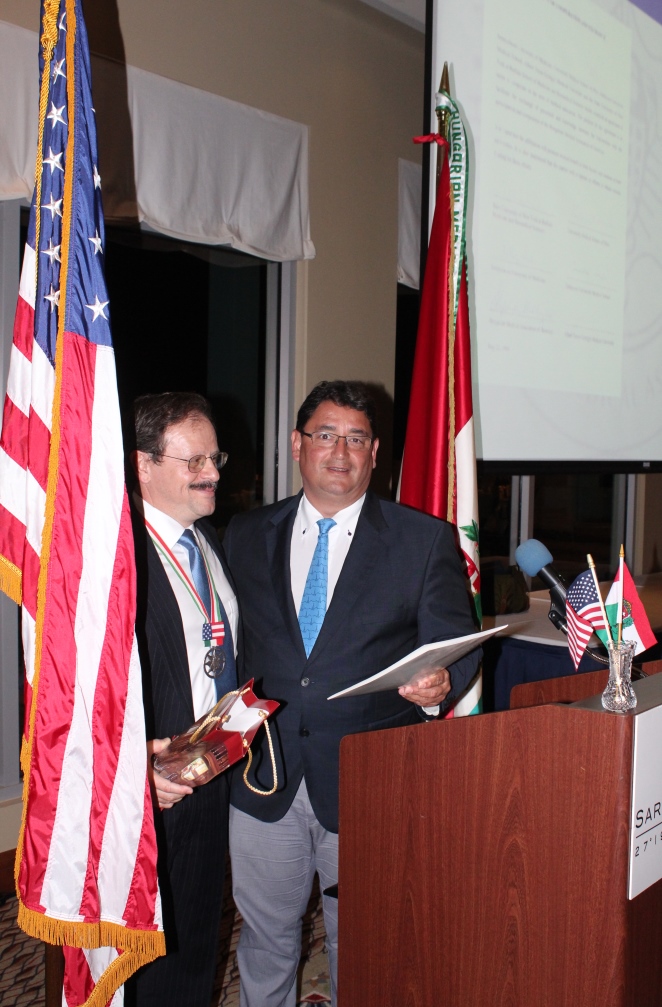 The 20th anniversary proved to be an excellent occasion for the Hungarian universities and the current leadership of HMAA to further strengthen their cooperative intentions.
The amendment of the Memorandum of Understanding extends the scope of the collaboration by including students of dentistry in the programme. On behalf of Semmelweis University the agreement was signed by Dr. Béla Merkely, Vice-Rector for Clinical Affairs, authorised by Dr. Ágoston Szél, Rector.
"Up till now the departments of the Buffalo Medical School and Biomedical Sciences were available for Hungarian students to do their clinical practice", said Dr. Thomas Krisztinicz, a current president of HMAA.
However, HMAA is looking to expand the number of American institutions which would accommodate Hungarian medical students.
"The annual conferences organised by HMAA in Sarasota and Balatonfüred strive to create high quality platforms for the Hungarian intellectual elite. This year a record number of young scientists gave presentations on both events, which makes them more and more comprehensive every year .", said the president of HMAA.
The members of the association are proud to be Hungarian and consider it very important to represent and promote Hungarian biomedical activities on the highest level in the United States.
Young researchers and doctors from Semmelweis University contributed to the conference with more than10 presentations, mainly in the fields of cardiology, oncology, pharmacology and paediatrics.
Dr. Marcel Pop, Directorate of International Relations
Photo: Dr. Gábor Horváth
Translated by: Ágnes Raubinek