Participants from 17 European countries attended this year's COHEHRE conference organized by Semmelweis University's Faculty of Health Sciences. The event focused on the sustainability of health care and social care, in accordance with the European Commission's commitment by claiming 2015 to be the year of development.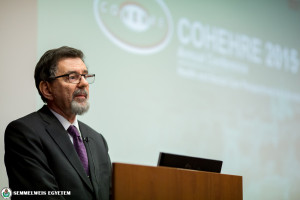 The three-day event was opened by Dr. Ágoston Szél, Rector of Semmelweis University who expressed his satisfaction upon seeing full house at the conference, which indicates successful organization and the importance of the subject matter. He also mentioned that the Faculty of Health Sciences celebrates its 40th anniversary this year and it also hosted the annual COHEHRE conference ten years ago.
The Rector pointed out that the most important characteristics of universities are tradition and innovation. Semmelweis University's history is more than 240 years old but its innovative capacities are substantial as well. He also remarked that the university realizes education, research and healing activities at the same time, which he believes to be essential in creating such a prominent centre of health sciences, as Semmelweis University.
In his opening speech Dr. Zoltán Zsolt Nagy, dean said that the Faculty of Health Sciences, being the second largest faculty of Semmelweis University has an annual enrolment of 3500 students. The attitude and the work of the faculty is perfectly summarised by the Latin saying "Sol omnibus lucet" (the Sun shines on everyone) displayed at the entrance.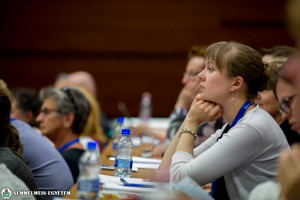 The dean also mentioned that the conference seeks to find answers to the current challenges of the globalised world. The development of health sciences and the changing needs of society call for the shared responsibility of healthcare professionals, including economists, professors of medicine and healthcare workers to establish a sustainable healthcare system.
Jennifer Lewis Smith, president of COHEHRE said that by 2015 being the year of development, the conference incorporates this view by focusing on health and social care perspectives for a sustainable future. She also underlined the importance of equipping students with hands-on experiences, creativity and good management skills as they are the shapers of a sustainable future. According to Jennifer Lewis Smith, the course of social and medical education can be leveraged through students, which enables us to create and develop sustainable health- and social care.
The conference provided a wide array of topics, including innovative and sustainable educational methods, establishing global partnerships in education, the challenges of health- and social care, as well as the issue of equal opportunities.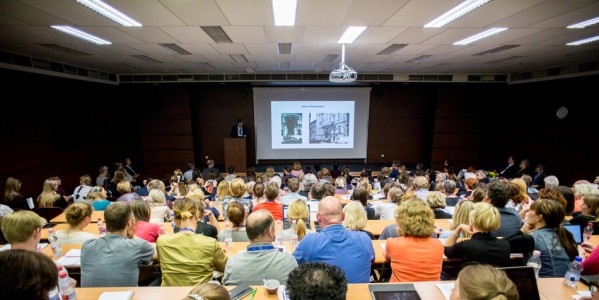 The three-day event was attended by 150 participants and a students' conference was running at the same time focusing on versatility, social integration and inclusion.
Pálma Dobozi
Photo: Attila Kovács – Semmelweis University
Translated by: Ágnes Raubinek