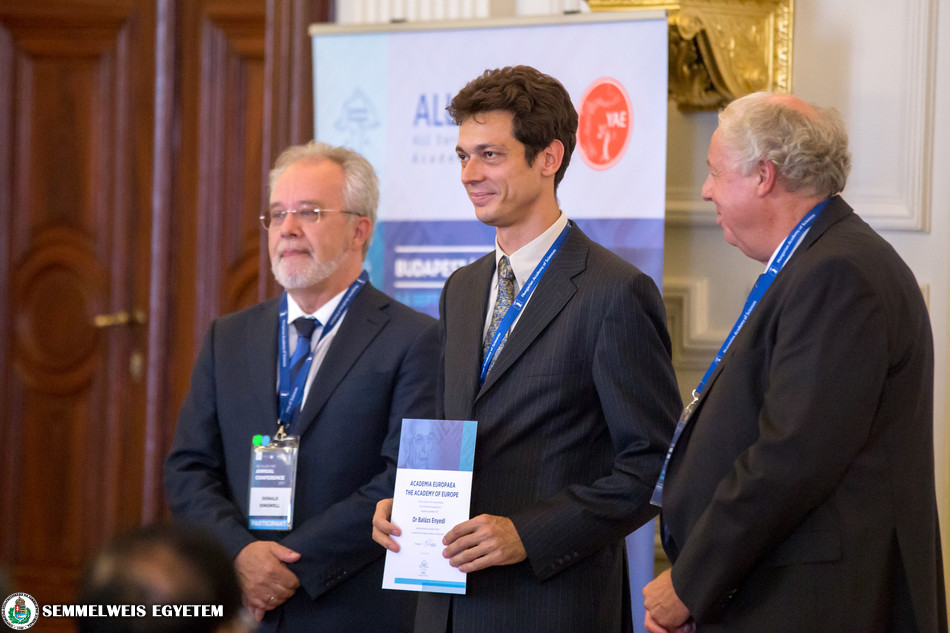 Academia Europea, which is the European Academy of Humanities, Letters and Sciences consisting of the most prominent European scholars awarded the Burgen Scholarship to Dr. Balázs Enyedi, research fellow of the Department of Physiology. Dr. Balázs Enyedi has recently returned from the United States and is currently working to set up a research group focusing on the molecular mechanisms following tissue damages.
Dr. Balázs Enyedi worked for nearly five years at the Memorial Sloan Kettering Cancer Center in New York, which is one of the United States' leading oncology centre. He spent his post doctoral scholarship here studying the biology of wounding and wound healing. His research results were published in the journals Nature Cell Biology in 2013 and Cell in 2016. The young researcher returned to the Department of Physiology half a year ago and started to organise his own research group.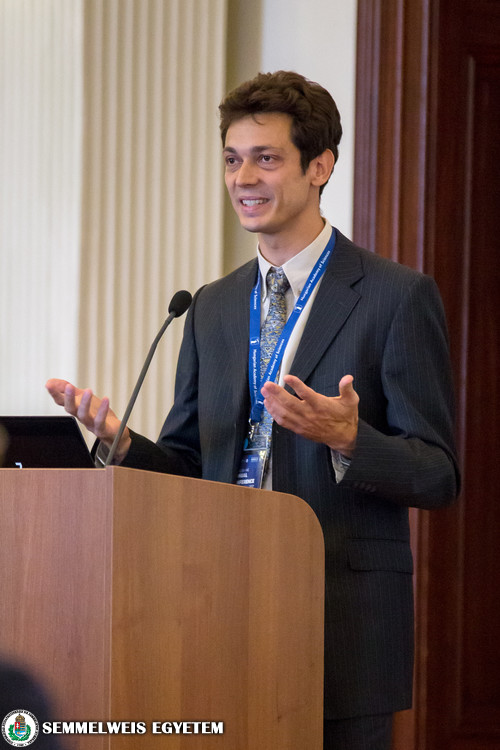 "I would like to study the processes and the molecular mechanisms of wounding and wound healing and the inflammatory response following tissue damage on zebrafish models. There are several open ended questions related to what processes enable the activation of the immune system in case of tissue damage and how the cells involved communicate with one another.", he said.
He considers the Scholarship as a great appreciation, recognition and feedback towards his work.
The Burgen Scholarships were named in honour of the founding President of Academia Europaea, Professor Arnold Burgen. They provide recognition to young European scholars, who are emerging talents and possible potential future leaders in their fields.
Academia Europaea was founded in 1988 and its members are the most prominent scholars of the scientific arena in Europe. Its prestigious standing is well reflected by the fact that more than 70 of its 4,000 members are Nobel Laureates.
Pálma Dobozi
Photo: Attila Kovács, Semmelweis University
Translation: Ágnes Raubinek