According to Dr. Katalin Hegedűs, Deputy Director of the Institute of Behavioural Sciences at Semmelweis University, having sincere conversations and open communication are the factors that contribute to "passing away well". In her recently published book, Dr. Hegedűs compiled her experiences from the past two and a half decades related to the assistance of those who are dying and those who are mourning; she indicated the results of several recent research works in her new book.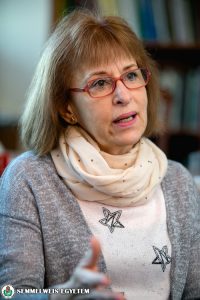 From what exactly do those health care professionals gain strength who are taking care of dying people? Among other things this was one of the questions that Dr. Hegedűs was examining in cooperation with the members of her research group. According to their research results those people who are persistent enough and stay in this field, all have special personality traits: they are more flexible, they have a so called sense of coherence (coordination, harmony), they can cope with difficult situations more easily and they generally have a positive personality. It helps a lot if they receive a positive reinforcement from the patients and relatives, this strengthens their combat strategy. Dr. Hegedűs also examined what helps ameliorating the communication between physicians/health care professionals and dying patients the most. On the basis of her findings, instead of lectures, smaller training courses and conversations are more helpful.
The third research that can be read in the book entitled "Does good death exist?" is based on the diaries written by mourning people. As Dr. Hegedűs explained, writing the emotions down in a diary helps in the process of mourning, she often recommends this to her clients. The analysis of the diaries collected during several years clearly shows that the certain stages of the mourning process is very similar for different people, independent of their age and gender. Many people write down in the diaries that urging the mourners is nowadays very typical: he/she should stop mourning as soon as possible. Dr. Hegedűs emphasizes that here is a lack of empathy and patience surrounding the mourners after one or two months, even if the process of mourning is a lot longer.
As Dr. Hegedűs explained, even if the question of death is more and more becoming a priority issue due to the extension of the expected life expectancy, essentially it is still considered as a taboo in our current society. People do not talk about it with their family members, and patients having a serious illness die at hospitals and at care homes for the elderly. Generations grow up without ever seeing a person dying, they cannot mourn as they lost the rites supporting the mourning process. Dr. Hegedűs highlighted that unpreparedness and buck passing reinforce the fear of death of the current society.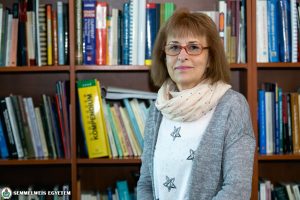 Based on the more than 25-year professional experience of Dr. Hegedűs, only few people have the chance to "pass away well". The essential reason for this is the fact that death is still a taboo and there is no open communication either with the health care staff, or between the patient and the relatives. There is a general myth according to which people think the patient, unless being told so, does not know how serious his/her status is. However, this is working just the other way round: the patients are in general entirely aware of their exact state, even if they do not talk about it. But without sincere conversations the patients are left alone with their fears, anxieties and this way both parties are deprived of the opportunity to say goodbye properly.
Dr. Hegedűs recommends being natural in such a situation: relatives should not change the way they talk to the patient.
"Many people, even medical students of my Thanatology course, turn to me with the question how such a conversation should be started. I recommend the simplest questions for them: how the patient feels at that moment, whether he/she has any pain or complaints, whether he/she is afraid of anything, if there is anything that would do good for him/her, what exactly he/she envisages related to the future. On the basis of the answers to these questions it soon turns out how open the patient is for deeper conversations. It is important that his/her wish should be the guiding line in the conversation.", said Dr. Hegedűs.
According to Dr. Hegedűs, one should not mystify the end of life, because then one gets far away from the person who is dying or mourning. She also added that we can be of real assistance for patients being in the most serious state if we are not afraid of having a sincere conversation with them.
Pálma Dobozi
Photo: Attila Kovács, Semmelweis University
Translation: Katalin Romhányi