The membership of Semmelweis University at EUROLIFE network, which consists of nine high-prestige European institutions dealing with life sciences, provides opportunities for grant applications for students and researchers. Our university has been a member of this network since last November. Currently several grant application opportunities are available in the framework of the network the application deadline of which is March 31, 2017.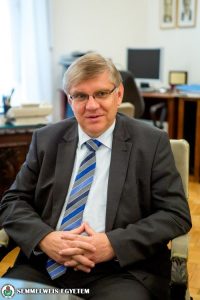 "EUROLIFE is a life sciences network consisting of nine high-prestige European universities, which was joined by Semmelweis University last November. At the request of Dr. Ágoston Szél, Rector, our university is represented in the Steering Committee of EUROLIFE by Dr. András Matolcsy, Director of the 1st Department of Pathology and Experimental Cancer Research and myself. The network of EUROLIFE currently has eight members besides Semmelweis University: Leiden University Medical Center (the Netherlands), Karolinska Institute (Sweden), Medical University of Innsbruck (Austria), Universitat de Barcelona (Spain), University of Edinburgh (United Kingdom), University Medical Center Göttingen (Germany), University of Strasbourg (France) and Trinity College of Dublin (Ireland). The purpose of this network is to enable the building of relationships among the universities in the field of education and research, as well as to reinforce the already existing collaborations in the framework of an official structure. The membership offers significant opportunities, since different grant applications are continuously available for the member universities of the network. However, it is important to mention that university institutions should search for the possible areas of collaboration actively with EUROLIFE members, since the exchange programmes can be efficient to the most extent if they are built on already existing relations and common projects.", said Dr. László Hunyady, Dean of the Faculty of Medicine of Semmelweis University.
Regarding student exchanges Dean Hunyady expressed that the establishment of bilateral agreements is currently in progress among the member universities. Students afterwards would be able to study at foreign universities in a framework that is similar to the Erasmus programme.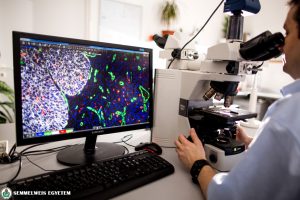 Currently the network has several grant applications the deadline of which is March 31, 2017. The Short Term Eurolife Research Exchange provides a fix sum for young researchers with the help of which a period of two weeks can be spent at any of the partner universities.
Applicants can apply for Eurolife Summer School also until the end of this month, which is a methodological summer training programme for PhD students in the area of research and innovation related to antimicrobial drug resistance.
Leiden University Medical Center has recently published a call for application according to which applicants can apply for a postdoctoral status for 2 years via the Leading Fellows programme. The deadline of the application is also March 31, 2017.
Pálma Dobozi
Photo: Attila Kovács, Semmelweis University
Translated by: Katalin Romhányi