The Medic Orchestra of Semmelweis University will hold a charity concert at the Liszt Academy, which will be a premiere in this respect. With the aim of creating a tradition with this event, the entire revenue will be offered for the benefit of the 1st Department of Paediatrics. The institution will purchase monitoring equipment for the Intensive Therapy Section.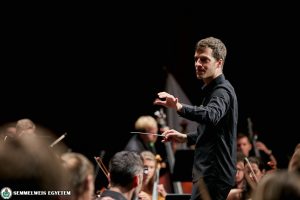 "The charity concert will be organized on March 19, 2017. Prior to this event, the Medic Orchestra held a concert to the students of the Peto Institute in 2016. At that time an intention to take on a social role regularly was conceived in the musicians of the orchestra. After this I shared my idea with the Director of Communication and Event Management of the university during a Semmelweis event, who oriented me towards the opportunity of supporting the paediatric clinics.", said Gergely Dubóczky, conductor of the Medic Orchestra.
The programme of the concert held on March 19 will consist of the Academic Festival Overture by Brahms; Mahler's Songs of a Wayfarer performed by the guest of the evening, Atala Schöck, artist of the Hungarian State Opera House; and Dvořak's New World Symphony.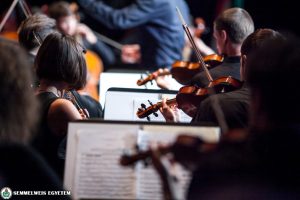 The Medic Orchestra of Semmelweis University was founded in 2008. It mainly consists of medical students of our university, but several musicians represent other Hungarian higher-education institutions. The conductor, Gergely Dubóczky expressed that none of the members of the orchestra make a living by doing music, everybody in the team works in health care. The orchestra, which usually performs as a symphonic orchestra, regularly takes part in university events, but they have performed in Bayreuth, Germany and in Switzerland as well. Gergely Dubóczky appreciates that Semmelweis University considers the role of the orchestra at the university important and provides them with financial support. He added that the Foundation of the Medic Orchestra will be soon established, which – among other things –  will provide an opportunity for applying for grants and for receiving donations.
The charity concert organized for the benefit of the 1st Department of Paediatrics will be held on March 19, Sunday at 19:30 at the Main Hall of the Liszt Academy (Liszt Ferenc tér 8.). To purchase tickets online, please visit the following website.
Eszter Keresztes
Photo: Attila Kovács – Semmelweis University
Translated by: Katalin Romhányi