A Christmas celebration was held for all the employees of Semmelweis University at the Main Hall of the Rector's Building. In his opening speech Dr. Ágoston Szél, Rector, spoke about the special role of Christmas compared to average weekdays. Dr. Károly Szász, Chancellor, was thankful and expressed his appreciation to every employee of Semmelweis University for the entire year's hard work. The musical performance of Medic Orchestra and the Christmas table laid with hot tea and cake all contributed to the festive ambiance.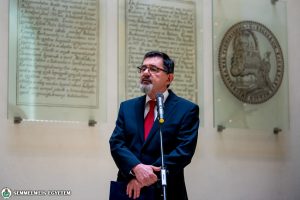 "Holidays are halts that break the monotony of weekdays. As time goes by, holidays seem to follow one another more frequently. There are many explanations for the feeling of the acceleration of time. For instance, for a child everything is new and exciting and one can learn something new day by day. However, as an adult there are more and more things in life that we know about and that happen repetitively. Christmas is a special holiday because the traditions learnt during our childhood come back during adulthood as well, only the roles change. Weekdays have real sense only together with holidays that enrich one's life. Please allow me to quote the thoughts of Antoine de Saint-Exupéry for you: "Do not live from what you get, but rather from what you give, because this is how you can become great"", said Rector Szél in his ceremonial speech.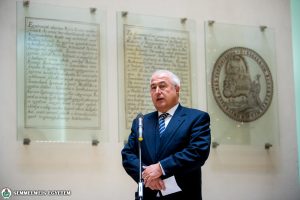 "I would like to thank you all for the entire year's hard work with which you contributed to our common successes. The fact how much someone provides is not the most important. What counts is that during the given moment the person is able to accomplish his/her responsibilities with his/her best abilities. Even though the points of view can be different, the financial management of the university is in good progress. Several measures have been taken, and as a result of projects previously carried out, the leadership tried to provide allocation to the employees according to the available possibilities. Employees working in both the field of academics as well as in fields related to the Chancellor's Office all accomplish valuable work with which they both serve the same purpose and contribute to the good reputation of Semmelweis University. I truly believe that you will all have the chance to rest during the holidays, to forgive if needed and to collect energy from the strength received from the good company of family members and friends", expressed Chancellor Szász in his ceremonial speech.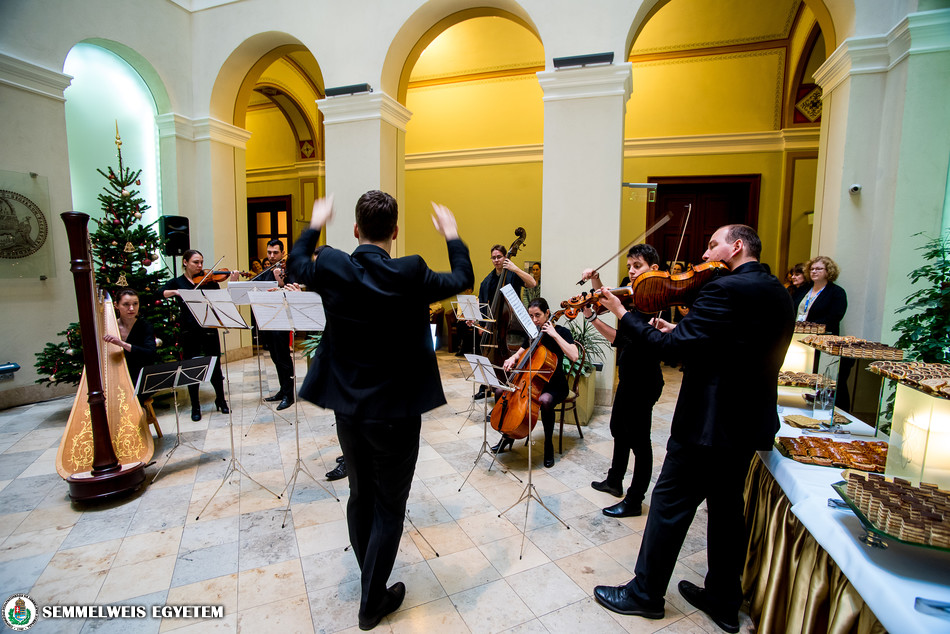 As the closing act of the ceremony, the Medic Orchestra performed the second movement of "Concerto for Flute and Harp in C major" composed by Wolfgang Amadeus Mozart. Afterwards the participants of the ceremony were invited for a cup of hot tea and a piece of Christmas cake.
Eszter Keresztes
Photo: István Bielik
Translated by: Katalin Romhányi