The host of this year's National Touristic Meeting of University and College Students (EFOTT) will be Semmelweis University and its Students' Union (HÖK). During the festival to be held between July 9–15 in Velence, in addition to the usual music concerts, sports and a healthy lifestyle will also play a major role. Students will be awaiting the attending youths with screening examinations, diet and lifestyle advice, as well as various prevention-related programs and presentations.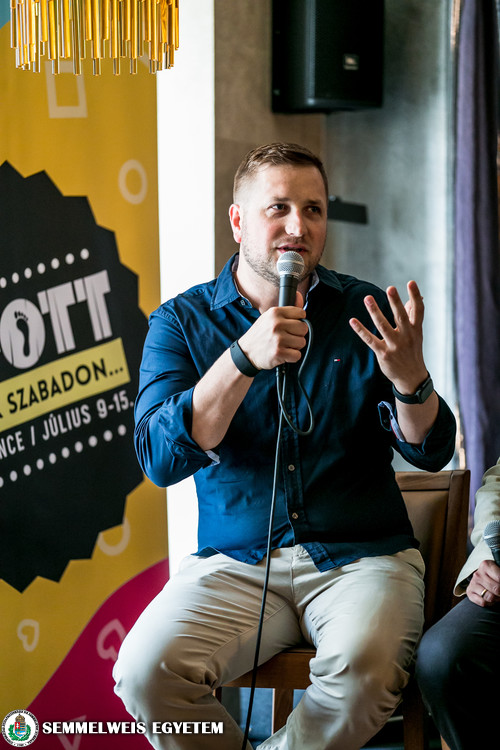 Gábor Maszlavér, the festival director of EFOTT, said at the event's press conference that they be especially prepared to handle those coming by bicycle, while visitors will have the opportunity to try out around 35 different sports at the festival. In addition, the official university and college beach handball and volleyball championship finals will also be held at the event. He said that it has long been EFOTT's wish to earn the title of "most sporty festival," and they are on the right track to achieving this.
"We want to bring health into focus and add that to EFOTT, which thus might even become the healthiest festival," said Dr. Balázs Hankó, vice-rector for strategy and development. He noted that as Semmelweis University's goal is to become a top 100 university within ten years, and also among the five best medical universities in Europe, it is important to expand their social responsibility as well to the people living in Hungary.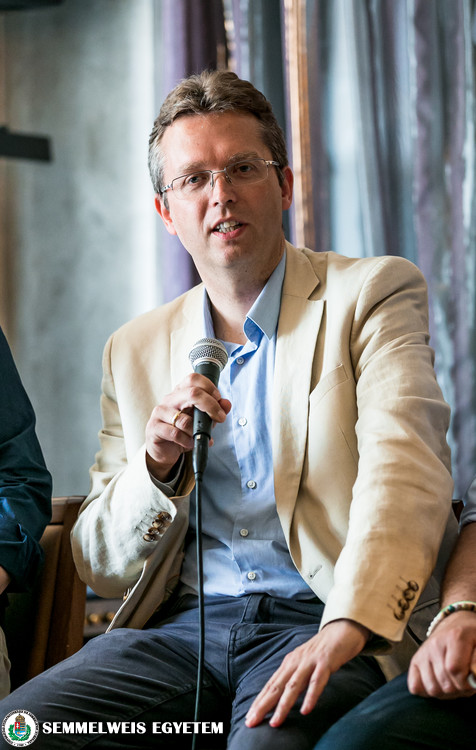 Dr. Balázs Hankó emphasized that they also wish to promote prevention through the interactive Semmelweis Nights event series, which will focus on public health and be held weekends over ten months starting in the autumn by Semmelweis University, which celebrates its 250th anniversary this year. Every year, EFOTT tries to repay the hospitality of the host town with various charity activities, and Semmelweis University students also did their share in the months before the festival. Students of the faculties of medicine, dentistry, pharmacy and health sciences held lectures on prevention and playful activities in local kindergartens and schools. They also organized a family day, where they talked about various topics, such as the correct way to brush teeth, a balanced diet, regular exercise, responsible use of medications, and reducing the risk of developing certain diseases.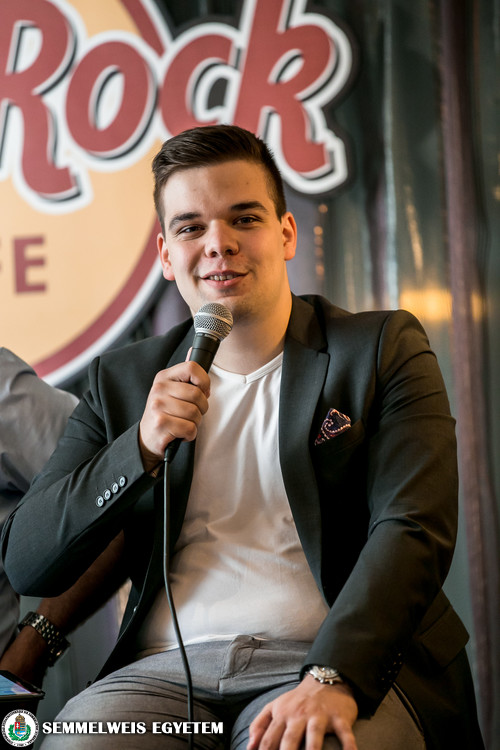 "As the host of EFOTT, we will place health in focus during the festival as well," said Tamás Hegedüs, the president of Semmelweis University's HÖK. He added that young people attending the festival will be able to get their blood pressure, blood sugar and cholesterol levels checked at screening trucks, but they also plan to have screenings for cervical cancer, and dietitians will try to steer festivalgoers in the direction of a balanced diet by following the recommendations of the so-called Okostányér (Smart Plate) program. Semmelweis University will also have its own stand, called Sürgősségi Ellátó (Emergency Care), where medical students will also spin turntables as DJs. Tamás Hegedüs added that they also plan on involving well-known public figures and celebrities, they will organize sports events, and with the assistance of the university's András Pető Faculty, they will also try to offer exciting experiences for young people in wheelchairs.
László L. Simon, the founder of the Foundation for the Velence Lake Small Region, emphasized that EFOTT has significantly increased tourism-related interest toward the region.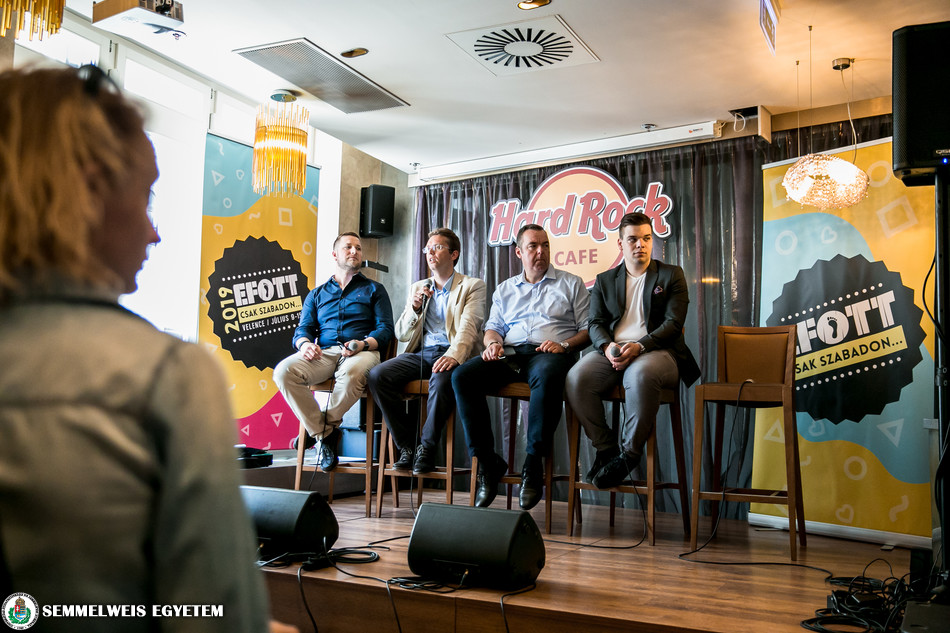 The detailed program of the festival can be found at the EFOTT website.
Krisztina Tőgyi
Translation: Tamás Deme
Photo: Attila Kovács – Semmelweis University