A new cancer-fighting combination of a ketogenic diet and an anti-tumor drug has yielded promising experimental results, according to a recently published study by an international team of researchers that also included Semmelweis University. Dr. Christos Chinopoulos, associate professor at the university's Department of Medical Biochemistry, said that the university played a role mainly in basic research connected to the study. The goal is to find a more efficient therapy for glioblastomas, an aggressive type of brain tumor.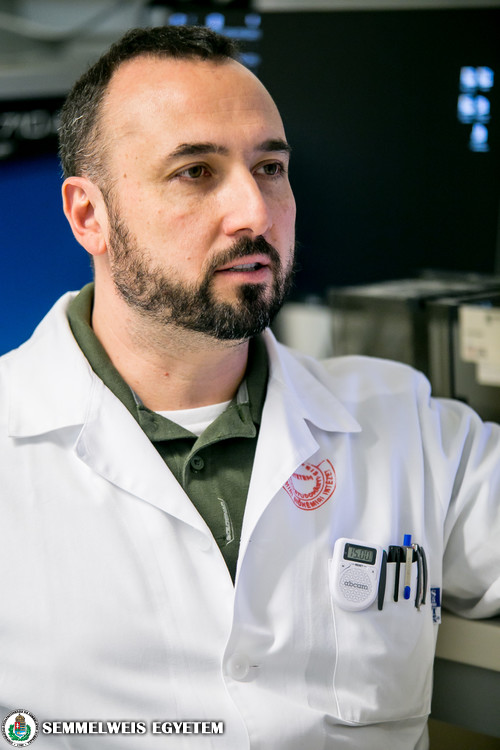 "Researchers in the study combined a calorie-restricted ketogenic diet, which is high in fat and low in carbohydrates, with an existing, tumor-fighting drug that targets metabolism, and we found that the combined application of this treatment for glioblastoma, a form of brain cancer, significantly prolonged the survival of affected laboratory animals," said Dr. Chinopoulos. He explained that glioblastomas are aggressive brain tumors that have so far resisted effective therapies, and whose growth is fueled by two sources of energy production: the carbohydrate glucose and the amino acid glutamine. Individually, the two treatments have been used in the past, but they found a strong synergic effect when applying them together and simultaneously targeting these fuels. An effective treatment of glioblastoma could eventually greatly benefit human patients as well, as the current standard of care combination of surgery, chemotherapy and radiation treatment offers a median life expectancy of only 15 to 16 months, often with debilitating side effects.
The study also made other positive findings, for example that the ketogenic diet facilitated easier delivery of the drug through the blood-brain barrier, which is usually difficult for drugs to penetrate. This means that a lower dosage of the drug is enough to achieve therapeutic effect, and thus its side effects would also be lessened, explained Dr. Chinopoulos. Moreover, in addition to killing tumor cells, the treatment used in the pre-clinical trials also reversed disease symptoms, reducing edema, hemorrhage, and inflammation.
Regarding the role of Semmelweis University in the international study, Dr. Chinopoulos said that their focus was on basic research, trying to understand from the molecular point of view why this diet-drug therapeutic strategy works. He added that this is the focus of a follow-up study, in which Semmelweis will play the lead role, and whose findings are expected to be published in the near future. "Also, through the RPPA (reverse phase protein array) lab we have recently set up here at the Basic Medical Science Center, we have access to a large biobank of human tumor samples, which help us identify and confirm the pathways of glioblastoma growth – as well as other tumors – and the efficacy of the treatment," the associate professor noted.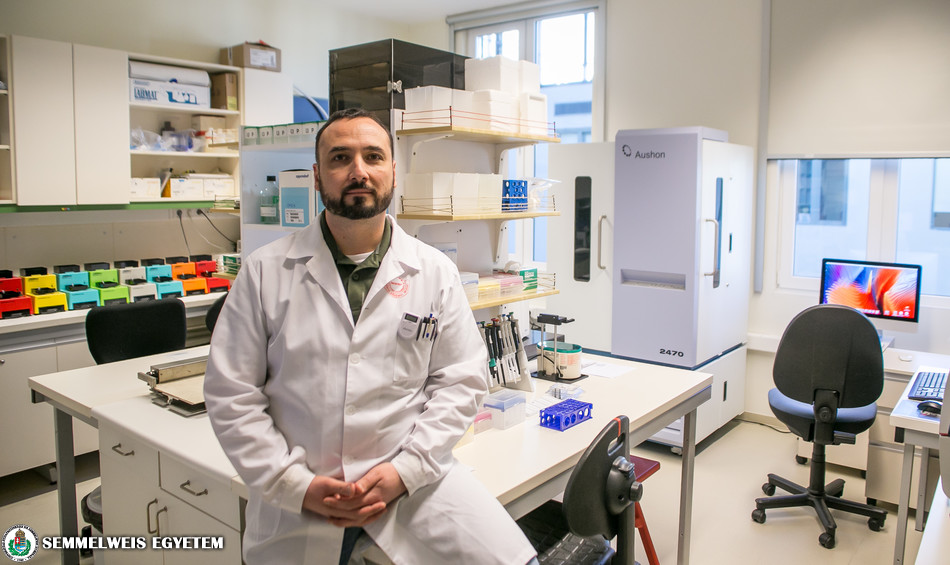 In Hungary, there is an option available to implement a ketogenic diet, but only together with chemotherapy and radiation therapy, and not together with the anti-tumor drug. Dr. Christos Chinopoulos emphasized that the research is currently in the early, pre-clinical phase, so we are still years away from full implementation in humans. However, there are some examples of use in human therapies in a very limited number in some countries (South Korea, Turkey, Egypt). "I am confident that if progress is shown internationally, Hungary and the EU will be more open to trying it in humans as well," said Dr. Chinopoulos.
The findings of the international team, which includes researchers from the U.S. and Venezuela, were published a few weeks ago in the online edition of the Nature group journal Communications Biology. The lead authors of the paper were Thomas N. Seyfried, Professor of Biology, and Purna Mukherjee, Senior Research Scientist at Boston College. The team also included members from Harvard Medical School, Berg LLC and Venezuela's Zulia University, in addition to Semmelweis University. Dr. Chinopoulos received his medical degree from Semmelweis University in 1998, and has been working at the Department of Medical Biochemistry since 2005. Last year, he was awarded the university's prestigious Huzella Tivadar Medal for his outstanding work in biochemical research.
Tamás Deme
Photo: Attila Kovács – Semmelweis University
Featured image: rppa.hu