Hungary is the country with the highest overall levels of student satisfaction according to the 2023 Global Student Satisfaction Awards. In another win for Hungary, Semmelweis University was named winner of the Quality of Student Life category.
The award was presented by Unibuddy CEO and Co-Founder Diego Fanara with response from Vice-Rector for International Studies Dr. Alán Alpár.
The category 'Quality of Student Life' encompasses several aspects that contribute to an overall student experience, ranging from the accessibility, affordability and cultural life of the hosting city through availability of student accommodation to cuisine on and off campus. This theme also measures feedback regarding supportive community, the opportunity to expand networks and to make friends from around the world. Extra-curricular sports, social and cultural activities on campus also influence how students perceive their quality of life.
We believe that progress in education does not only rely on academic staff excellence but also on students' well-being. Semmelweis University invests increasing effort to ensure a safe and loveable atmosphere both within and outside university walls. Students' associations are massive supporters and triggers of university social life, as well as indicators of their success,
pointed out Dr. Alán Alpár, Vice-Rector for International Studies.
The 2023 Global Student Satisfaction Awards Report showed that internationally, Hungary is the country with the highest overall levels of student satisfaction at 4.39 points, followed by Germany, Portugal, the United States, Spain, Turkey, Italy, Poland, the United Kingdom and Australia in the top 10.
The 2023 Global Student Satisfaction Awards are hosted by Studyportals with partners Unibuddy and British Council IELTS, and media partners Times Higher Education and PIE News. They are based on data from 126,000 reviews from domestic and international students and alumni from over 200 different nationalities and reviewing 3,661 higher education institutions in 126 countries. The awards are held every two years, and the initiative has gathered over 400,000 responses since it started over 10 years ago.
"The Global Student Satisfaction Awards is the only global program which recognizes the best universities from the perspective of students. It is great to see how well Hungary has performed in this against a backdrop of rising student satisfaction – a fantastic compliment to the higher education sector," Studyportals CEO and Co-founder Edwin van Rest says, adding that with one in five English-taught programs delivered outside the Big Four of the US, the UK, Canada and Australia, there is more competition for students in more destinations.
In the international arena, Portugal saw the highest uptick in student satisfaction since the last edition of the Global Student Satisfaction Awards. The University of Navarra in Spain was the overall Global Student Satisfaction Award winner. Other category winners came from Austria (Student Diversity – University of Klagenfurt), the US (Online Classroom Experience – University of the People, and Student-Teacher Interaction – Denison University), Sweden (Admissions Process – University West), and Ireland (Career Development – Dublin City University).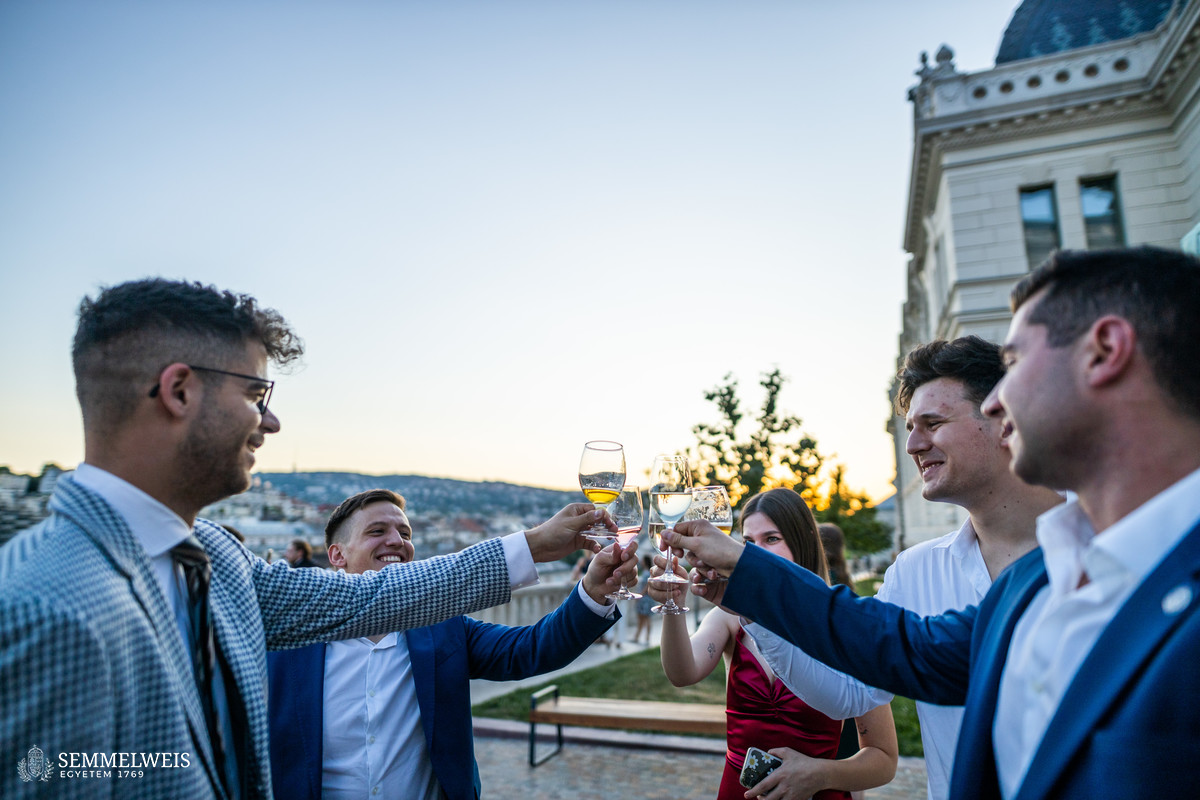 The survey also revealed that student satisfaction with university education has increased globally post-pandemic. The surge has been driven by students' return to campus post-pandemic and universities improving their online learning offering.
However, out of the 'Big Four' study destinations, only the US was rated higher than the global average. The UK, Australia and Canada were rated below the global average by students.
Ratings from students and alumni taking part in the 2023 Global Student Satisfaction Awards shows student experience has improved since the last survey in 2021 across every category measured. Overall global Student Satisfaction rose to 4.21 out of 5 (from 4.06 in 2021). Although still the lowest rated category, Online Classroom Experience saw the largest growth – up 7.2 percent – followed by Quality of Student Life (up 6.4 percent).
Studyportals, Judit Szabados-Dőtsch
Photo: Bálint Barta, Attila Kovács – Semmelweis University