Semmelweis University and AstraZeneca's Hungarian subsidiary have signed a strategic cooperation agreement to further investigate the links between certain common diseases, such as diabetes, chronic kidney disease (CKD) and heart failure, to strengthen and expand joint research and development activities, and to implement joint programmes to help treat, educate and diagnose patients. A framework agreement for clinical trials was also signed at the event, which will allow for faster and more efficient trial start-ups.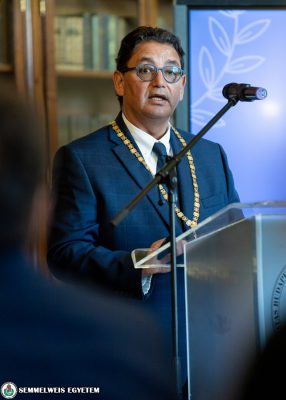 "Today, an agreement is being signed between AstraZeneca, one of the world's leading biotechnology pharmaceutical companies, which also has a dominant market position in Hungary, and Semmelweis University, the leading medical and health sciences higher education institution of the Central European region. What we certainly have in common is a commitment to research and development and a dedication to providing patients with better and more innovative therapies," highlighted Dr. Béla Merkely, rector of Semmelweis University on signing the strategic partnership cooperation agreement. "This cooperation will allow us to increase our joint research and development activities in the fields of oncology, cardiology, diabetology, nephrology and other areas of internal medicine. As a first step, a complex program on chronic kidney disease (CKD) could be implemented in collaboration with our Department of Family Medicine," the rector explained, adding that CKD is an under-diagnosed condition which can increase the risk of cardiovascular damage many times over.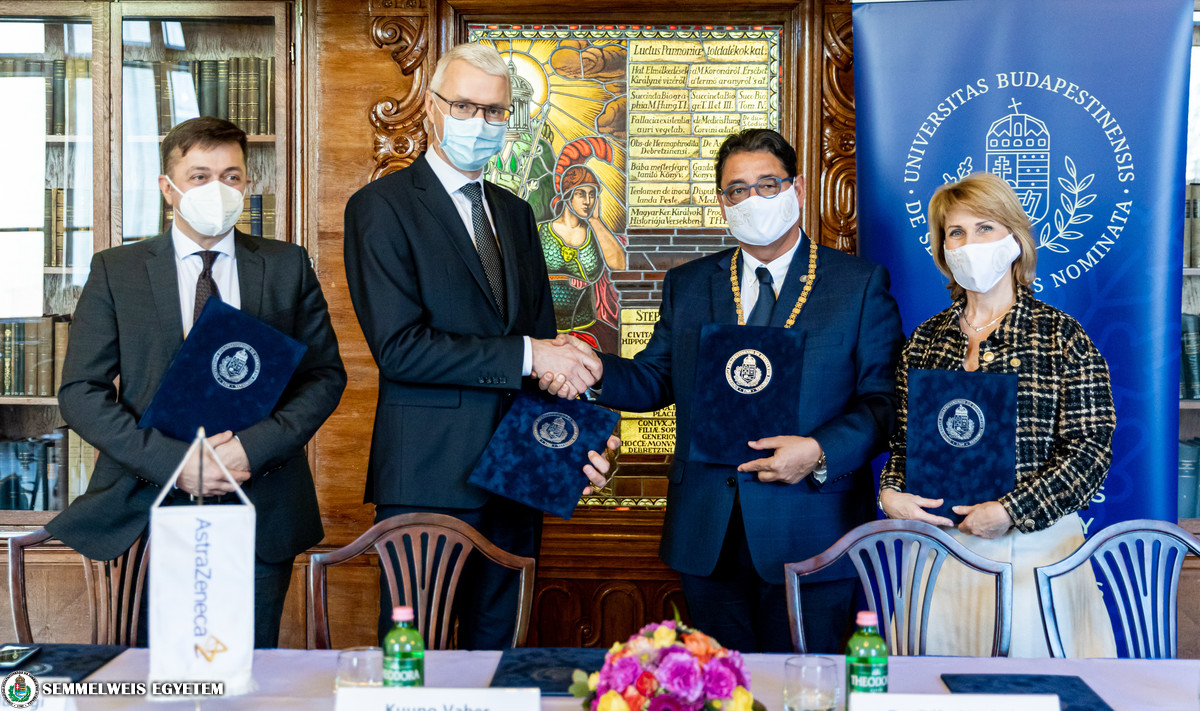 Semmelweis University and AstraZeneca also signed a framework agreement for clinical trials. "This will enable the contracting of individual clinical trials, and thus the launching of trials and the involvement of patients, to be faster and more efficient. Currently, Semmelweis University takes part in two-thirds of AstraZeneca's Hungarian trials, but our aim is to increase this to over 80 percent," Dr. Béla Merkely emphasized. The rector also pointed out that one of the university's strategic objectives is to increase clinical research activity by building strategic partnerships with the pharmaceutical industry. This allows patients to have access to the most innovative therapeutic options as soon as possible, and increases scientific performance as well, which contributes to moving up the rankings.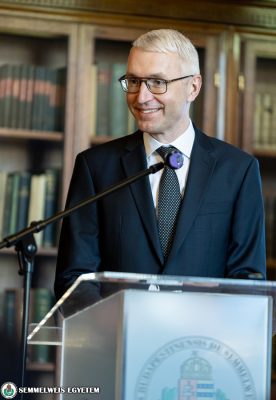 Kuuno Vaher, AstraZeneca's Cluster Country Director of Central Europe reminded that the company's main therapeutic areas are oncology, cardiovascular diseases, renal and metabolic diseases, respiratory diseases and immunology. "We know a lot more about these diseases by now, but the implementation of these new information is becoming more challenging – more and more aspects need to be taken into account in treatment," Kuuno Vaher said. "This is why an important part of the company's partnerships in different countries, including now Hungary, is to look at how to improve the organisation of healthcare and how to use digitalisation, to enable doctors making better healthcare decisions based on all the available data. Basically, there are four pillars of collaboration: diagnostics, screening, education and analyzing the accumulated data, to see if what we are doing is really improving patients' lives. For example, it is not enough to know how many people are utilizing a certain medicine; we also need to see if an innovation is having a real impact on patients' outcome," Kuuno Vaher pointed out.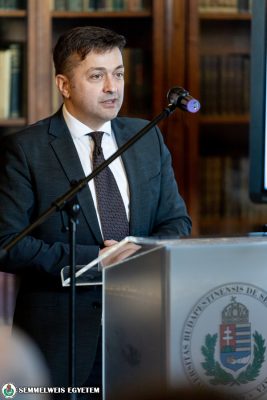 Dr. Mátyás Faluvégi, Managing Director of AstraZeneca's Research Division, explained that the framework agreement on clinical trials is based on the fact that Semmelweis University has an optimal background for conducting such trials. In the last three years, a total of 855 clinical trials have been conducted in Hungary, out of which AstraZeneca owned 49 projects, and the university was involved in 31. "A large number of cardiovascular and pulmonary trials are already taking place at Semmelweis, so our aim is to launch more oncology trials in the coming years," the managing director said. "By signing the agreement, we would like to accelerate the start-up of trials in the short term, and our long-term goal is to strengthen AstraZeneca's presence not only at the university, but throughout Hungary," he added.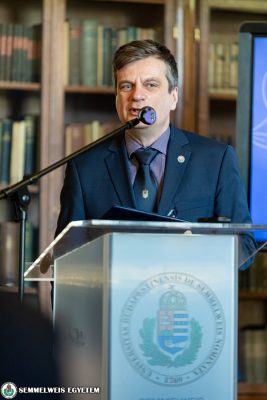 Dr. Péter Ferdinandy, Vice-Rector for Science and Innovation of Semmelweis University, thanked the Clinical Research Coordination Center led by Dr. János Filakovszky for the work done in the preparation of the agreement. He then expressed hope that the cooperation will further increase the number of clinical trials, which could be a first step towards the joint development of new therapies, as well as the creation of shared intellectual property and a broader boost to scientific cooperation.
The strategic cooperation agreement and the framework agreement on clinical trials were signed by Rector Béla Merkely and Chancellor Lívia Pavlik on behalf of Semmelweis University, while the former document was signed by Cluster Director Kuuno Vaher on behalf of AstraZeneca and the latter by Managing Director Mátyás Faluvégi.
Pálma Dobozi, Viktória Kiss
Photo: Attila Kovács – Semmelweis University