A post carnival was organized at the Department of Otorhinolaryngology, Head and Neck Surgery, this year for the 6th time, for the children and adults having a cochlear implant or a middle ear implant. Participants arrived from all over the country to attend this event, which provided a great opportunity for those as well, who are currently waiting for an operation in order to receive a cochlear implant. This way they had the chance to ask their questions from professionals.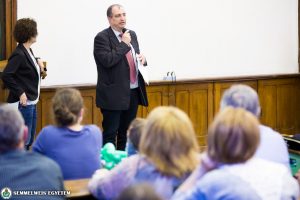 The event was opened by Dr. László Tamás, Director of the Department of Otorhinolaryngology, Head and Neck Surgery, who – after his welcoming words – held a presentation about the recent changes that have been taken place at the clinic. Dr. Tamás highlighted that the objectives planned for 2016 were all accomplished. Two modern wards equipped with two beds, a separate bathroom, a TV set and air conditioning were implemented for the patients who are having an ear implant for the sake of their quick recovery after the operation. The windows of the department are currently being replaced, and a modern lift has been recently added as well.
"The number of visitors who participate in the post carnival event increases every year. This year there were 140 visitors, the room was completely full. In Hungary approximately 130 cochlear implant operations are being carried out every year: two-thirds of the patients are children and one-third of them are adults. From the point of view of a child's development it is highly important to diagnose hearing impairment at an early stage. According to the Hungarian consensus the optimal age for an implant operation for children is between the ages of 1-2, but maximum until the age of 5. We aim at providing every hearing impaired child with the required implant in time so that they can live a fulfilling life.", said Dr. Marianna Küstel, associate professor.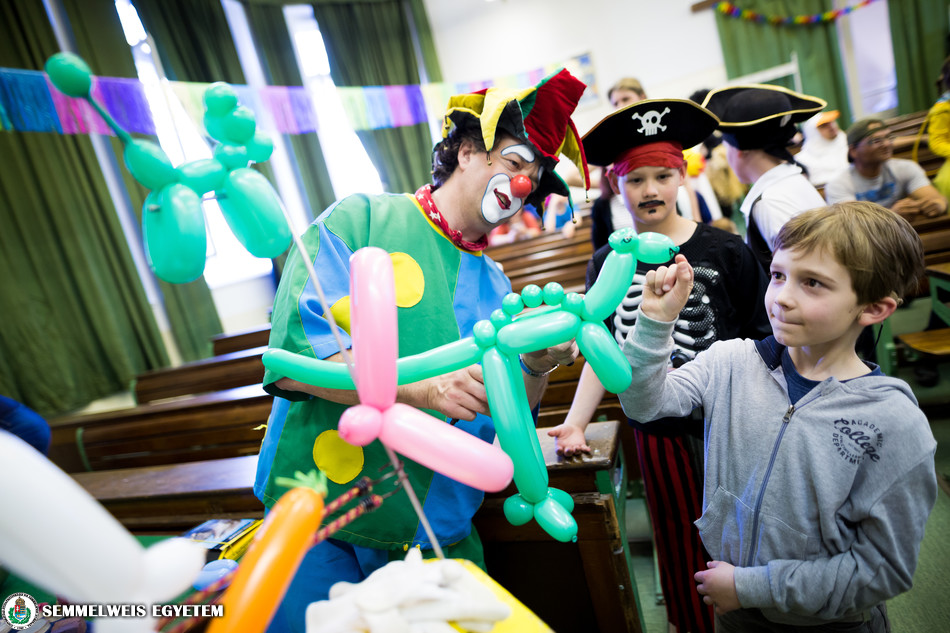 During the post carnival event the organizers were waiting for the participants with various programmes such as fancy dress competition, tombola and face painting.
The realization of the programme was supported by Dr. István Simicskó, Minister of Defence, by the Ministry of Defence Military Chaplain Service, Catholic Military Bishopric, as well as by Cochlear and MedEl.
Orsolya Homonnay-Bukovenszki
Photo: Zoltán Adrián
Translated by: Katalin Romhányi