The first Erasmus Staff week was organised between 22-25 May by the European Program Office operating at the Directorate of International Relations of Semmelweis University. Guests arrived at the four-day conference from medical faculties of 13 European universities and were greeted by Dr. György Bagdy, Vice-Rector for Scientific Affairs. The participants visited several departments and institutions, took part in lectures and meetings about the Erasmus program.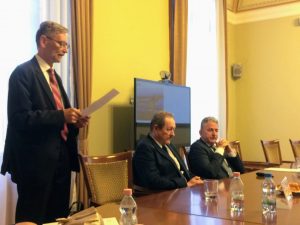 Dr. Miklós Molnár, Vice-Dean of the Faculty of Medicine introduced the Erasmus program running at the faculty in English, German and Hungarian. Dr. Marcel Pop, Director of the Directorate of International Relations explained the internationalization strategy of the university to the guests.
During the four-day conference the participants visited the 1st Department of Obstetrics and Gynecology, where Dr. János Rigó, Head of the Department, welcomed the visitors. They continued their visit at the 1st Department of Pathology and Experimental Cancer Research, where Dr. Csaba Bödör, senior research fellow of the institute showed round the guests. Dr. Péter Szluka introduced the Central Library to the participants. The professional meetings were held at the Faculty of Health Sciences.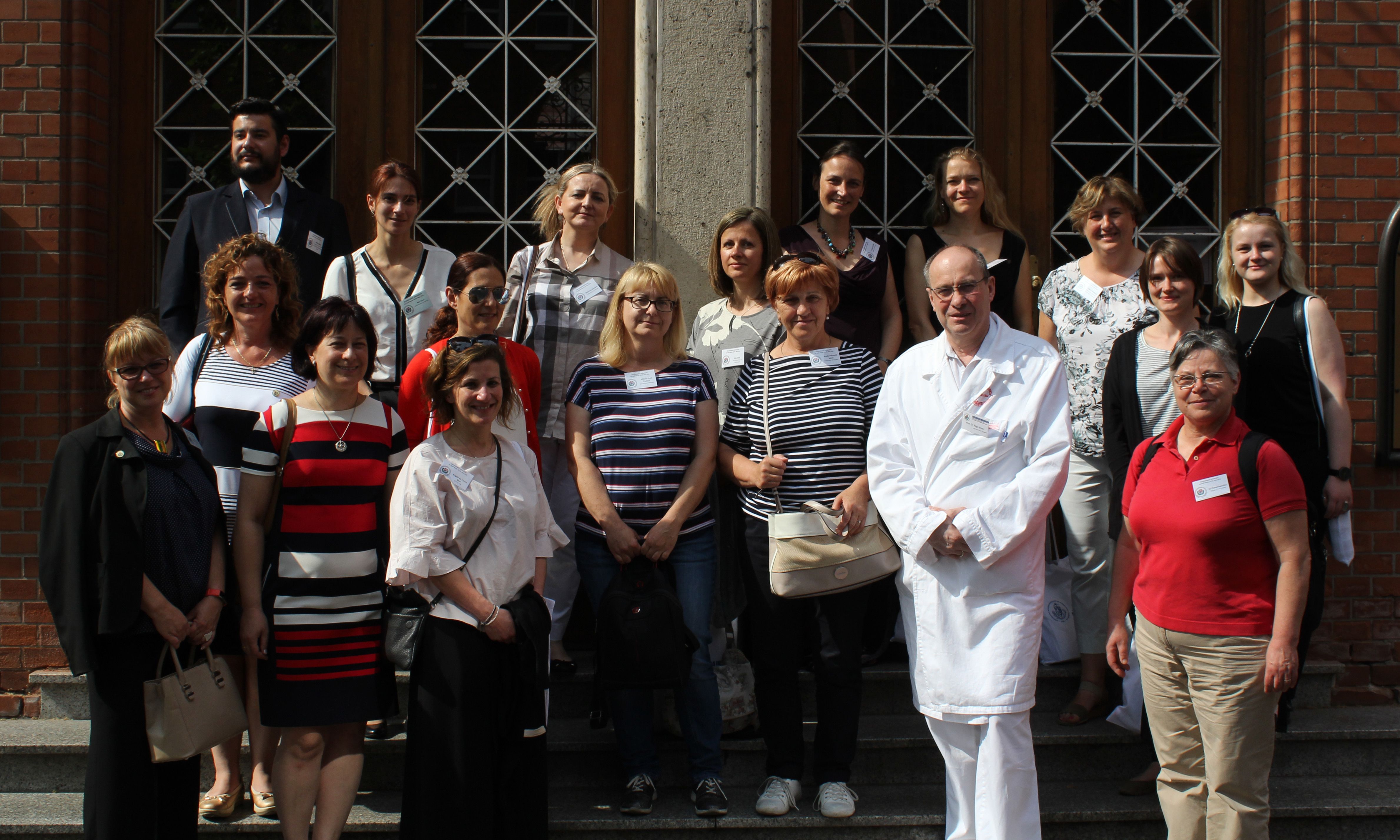 In the keynote speech, Dr. Sándor Hollós, college teacher, analysed the challenges of internationalization and raised the question of credit transfer, inter- and transculture, inter- and transprofessional training and the institutionalizing of processes.
During the negotiations the topics included the more targeted training of the outgoing students in the Erasmus program, their staying abroad for study purposes and their reintegration. Only from the medical faculty 80-100 medical students go abroad in the frame of Erasmus+ and take part in student mobility for study or in student mobility for practice in their 6th year. As it was introduced in the professional program, the training in the European medical universities is not unified, therefore negotiating the studies abroad and in Hungary is a real challenge for students. There are only a few universities in Europe where the teaching is conducted in e.g. English, German or French besides the mother tongue.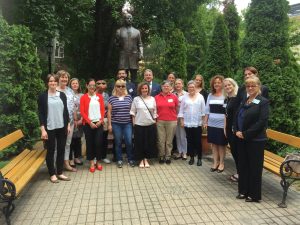 Katalin F. Tóth, institutional Erasmus coordinator, said that as a result of the discussions with the partner universities, the students can gain more help from the foreign coordinators, so during the reconciliation of home and abroad studies, the course acceptance can be more successful in the home country.
This event fits into the row of events that contribute to the increase of the international visibility of our university through the nurturing and strengthening of the existing partnerships.
Source and photo: Directorate of International Relations, European Program Office
Translation: Edina Szendreiné Nagy