Semmelweis University is one of the largest health care institutions in Hungary. Therefore, collecting biological samples and related databases are key elements in establishing and operating biobanks, which is a cornerstone of Semmelweis University's strategic research infrastructure.
Biobanks of the University's individual departments form the SE Biobank Network, hosting 26 institutes with well over 100 000 samples. Biological samples are used for clinical genetic diagnostics, pharmacogenomic studies, basic morphological, genomic and proteomic research on disease pathogenesis, metabolomic studies, biomarker identification and genetic epidemiological studies.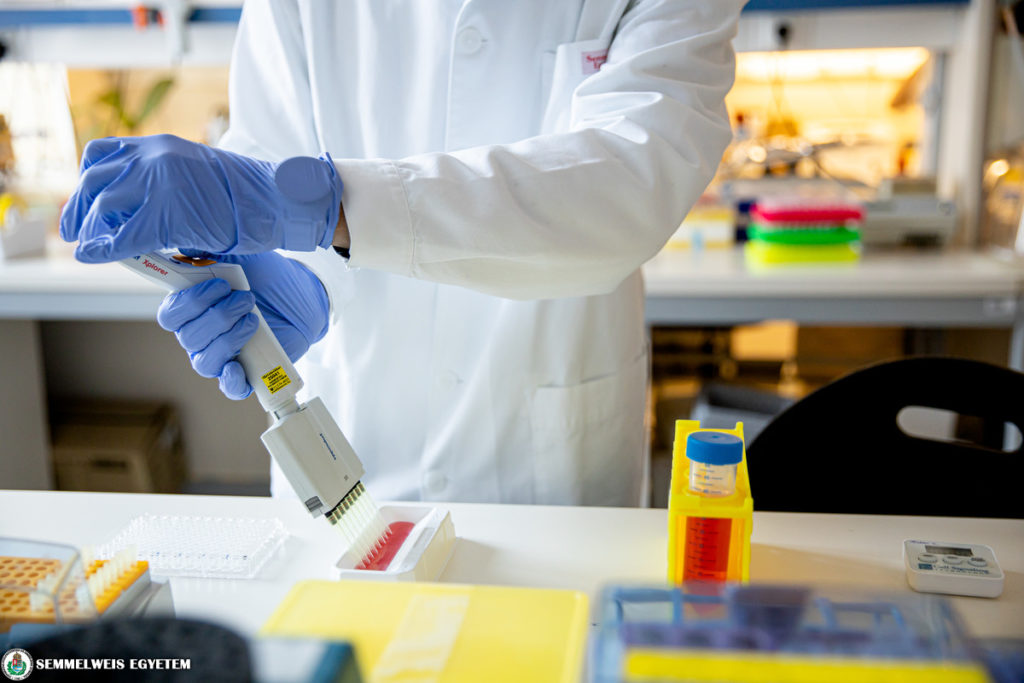 AREAS COVERED BY THE NETWORK
Rare disorders and cardiology, as well as neurology, psychiatry, hematology, nephrology, rheumatology, ophthalmology, endocrinology, dermatology. Sample types vary from DNA, RNA, tumor, skin, muscle, nerve and other tissues. Semmelweis Oncobank is a separate sub-network representing oncological biobanks under SE Biobank Network.
CONTACT
Head of SE Biobank Network
Prof. Dr. Mária Judit Molnár
email: molnar.mariajudit@med.semmelweis-univ.hu
Telephone: +36 1 459 1483
Project manager
András Fodor
email: fodor.andras@med.semmelweis-univ.hu
Telephone: +36 20 322 2846
Head of Semmelweis Oncobank
Prof. Dr. Balázs Győrffy
email: gyorffy.balazs@med.semmelweis-univ.hu
Telephone: +36 30 514 2822
Project manager
Anna Szonja Kovács
email: kovacs.szonja@phd.semmelweis.hu