The Semmelweis University Students' Union has announced an open tender for the position of secretary, because SZŰCS Attila's term of office as Secretary expired on 7th July.
The position was advertised and the only applicant was JAKAB Benjámin Szilveszter, a fourth-year medical student, who had previously been an ad hoc member of the HÖK and then trained for the position of secretary from autumn onwards.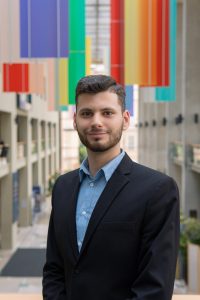 The President, GECSEY Réka Csenge accepted and approved the application, thus appointing the new Secretary. Benjámin has been known for his precise and conscientious work in the HÖK, so we are sure that he will continue to do his job impeccably!
The public part of Benjámin's application can be viewed by logging in with your university account.
Edited by: HAVASI Márk
Photo: RUHA Midián