Medical Services
The Heart and Vascular Center is the center of urgent care with the highest patient number at Semmelweis University. The most number of patients with heart attack in the country are treated here. The highest number of catheter-based interventions, pacemaker and defibrillator implantations are performed here. Since January 2003, we have treated more than 40 000 inpatients and 100 000 outpatients in our new and nice building.
Patient admission to the Heart Center
The Heart Center of Semmelweis University is a top institution of progressive patient care. Patients are admitted to us by the following ways:
Patients who need urgent treatment can be referred by the primary care physician, on-call physician, ambulance system or by doctors from other hospitals.
Elective procedures can be scheduled by other hospitals or outpatient clinics.
Patients are examined by prearranged appointments at the oupatient clinic if referred by the primary care physician or if they are after a procedure performed at our institution previously. (Appointment by telephone: +36-1-4586812).
Outpatients
Our outpatient clinic operates by appointments. We ask our patients to present after pre-arranged appointment by telephone with a referral slip. Our aim is to examine patients according to their appointment time. Since some of our patients come from different parts of the country, those arriving from distant locations, by ambulance might have advantages in some cases.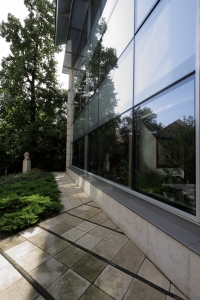 Please present at the reception desk at the prespecified time. Everyone should bring his/her insurance card, identity card, address card, prior medical documentations and discharge summaries.
Outpatient clinics
Monday-Friday: 8.00h-18.00h
To schedule an outpatient appointment
Phone: +36-1-4586812
E-mail: ambulancia@kardio.sote.hu
Inpatients
We perform a high – even by international standards – number of special, catheter-based examinations and interventions of the heart (coronary angioplasty, arrhythmia analysis, implantation of pacemakers and defibrillators) at the Heart Center. Patients are admitted from the whole country, a major part of them need urgent intervention due to a life-threatening disease (e.g. myocardial infarction).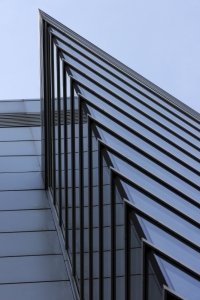 Therefore, we would like to emphasize the following:
It might happen with elective patients (who already have a pre-arranged date and time for admission) that they are able to occupy their bed after a longer waiting period. Every patient is admitted to a bed eventually! During the waiting period for the procedure, please feel free to drink liquids from the machines and the tea provided.
Because of the high number of urgent cases, we need to adjust the structure of the department to the actual needs to have every patient placed in a room which provides an adequate care (e.g. intensive unit, inpatient department).
Please visit your relatives between 14.00h-17.00h. Patients in severe conditions may be visited at different times, you should ask for permission from the doctors of the intensive unit. Please bring everything which is needed for a one night stay in the hospital; also please bring any special medication with you!
Please present at the reception desk upon arrival!