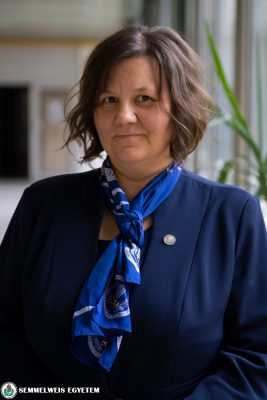 The history of conductive eduction celebrates its 70th while conductors' training celebrates its 50th anniversary here at lately known Andras Peto Faculty, but as you probably more remember, at Peto Institute.
​Our professional history, our national and international achievements in conductive education for disabled people make us possible not only to protect our traditions but also to set new goals.
We do beleive that our professional and comprehensive program, loyal and experienced conductor colleagues will reach our goals for every single guests of ours: developing maximized ability and independece for the individuals.
​I am looking forward to seeing you here, at the home of Conductive Education in Budapest, Hungary.
With regards,
​Andrea Zsebe Phd.
Dean
Andras Peto Faculty
Semmelweis University