As part of the Semmelweis International 40 program – a commemorative year celebrating 40 years of international education at our university – the Alumni Directorate of Semmelweis University invited international alumni students to celebrate. The 3-day program had emotional and interesting speeches, informative roundtable discussions, lasting gala dinners, and even a boat trip on the Danube River. Visiting old classrooms and new facilities was also an option for the participants. While not conductor alumni students 3 guests made the decision that they would like to see the Kútvölgyi campus of the András Pető Faculty on Saturday afternoon. The guest was received by Ágnes Mátyásiné Kiss, Head of the Pedagogical Institution of András Pető Faculty, and Eszter Németh, President of the Student Union of András Pető Faculty.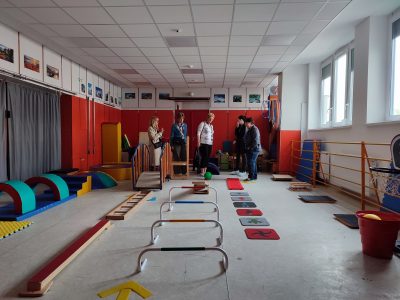 The tour started in the kindergarten area where the guest got familiar with the Pető-method and all the tools and toys our children are working and playing with. They could try out some of them while Ágnes and Eszter explained how the exercises help the development of disabled children.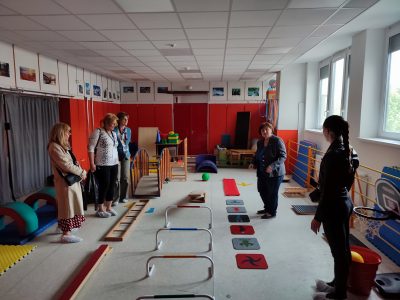 Similar situations happened in the rooms of early intervention and the areas of adult therapy. During the visit, the colleagues of the Faculty tried to show an overview of the complex and diversified work our conductors doing at the faculty. By the end of the tour, when all questions got answered, the guest left more intrigued than they arrived. Of course, we will keep in touch with them and try to find cooperation possibilities for the future.