During her visit to the Kútvölgyi campus of the András Pető Faculty of Semmelweis University, Dr. Roberta Kuchler O'Shea received her Honorary Conductor Award from Dr. Andrea Zsebe PhD, Dean of the faculty. During the ceremony, Dr. O'Shea was not only presented with the award but her name was also inscribed on the Wall of Honorary Conductors.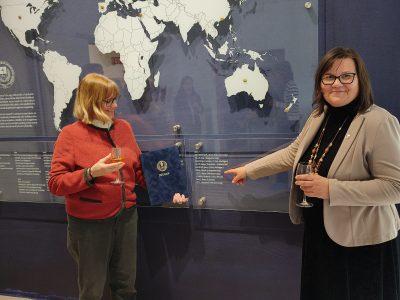 Dr. O'shea is a founding Board Member of the Center for Independence (Chicago, USA) and for the past 20 years has dedicated her career to education and improving the lives of underserved children and young adults with physical disabilities. She was instrumental in helping the Center design a successful transdisciplinary team of Conductive Education Teachers, Physical Therapists, and Occupational Therapists who work seamlessly in delivering a quality Conductive Education Program. Dr. O'Shea has also written over 15 publications on Conductive Education and participated in 8 CE-related research studies. For her work and achievements she was awarded the Honorary Conductor Award in 2020 as part of the online celebrations of the World Congress on Conductive Education but only now could she receive it in person.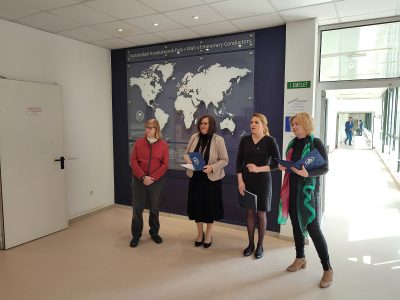 The Honorary Conductor Award was established in 1990 to recognise the work of non-conductors in the field. By giving this Award, we acknowledge the activity of those professionals who are not officially qualified conductors, but whose theoretical, practical or organisational work has contributed to the promotion and recognition of conductive education.
Nominations are initiated by prominent personalities or organisations, and are submitted to the International Pető Association, where the Nominating Committee considers the person's contribution to the development of Conductive Education, and their deserving of wider and more formal recognition. The final nomination is submitted to the András Pető Faculty to obtain a decision about its acceptance and to hand out the Award. We are proud of our Honorary Conductors' Wall here in Budapest, where all the 57 previous Honorary Conductors and the 10 newest ones from the year 2020 are listed.