The goal of the Semmelweis Talks lectures is to improve different abilities of our students.
All the lecturers brought to you are outstanding representatives of their professions who talk about topics affecting current and former students as well.
Dr. Zsolt Garami: Robots in the operating room (HUN)
12 February 2020 6 pm. More >>

Dr. Bertalan Meskó: Sci-fi in the health care industry (HUN)

15 October 2019 6 pm.
More >>
Dr. Ádám Márky: The health strategy – Lifestyle medicine and sustainable health care system (HUN)
25 February 2019 6 pm.
More >>
Dr. Gyula Bakacsi: Hierarchy in health care (HUN)
25 March 2019 6 pm.
More >>
Imre Limpár: In the footsteps of secret ingredients – Facts and misconceptions from the psychology of success (HUN)
02 May 2019 6 pm. More >>
Dr. János Kata: Studying in the 21st century (HUN)
03 May 2018
More >>
Gergely Kiss: Sports on! (HUN)
05 April 2018
More >>
Noémi Orvos-Tóth: In Love or War? (HUN)
28 February 2018
More >>
Krisztián Zalaba: Time management from a new perspective (HUN)
30 November 2017 More >>
Dorottya Szarka: Fashion diets (HUN)
31 October 2017
More >>
Dr. Robin Youngson: For a more humane health care system (ENG)
16 October 2017
More >>
Péter Simor: On the verge of sleep and awareness: from the physiology of sleep to the conscious experience (HUN)
25 September 2017
More >>
Zsombor Kovácsy: Legal pitfalls in health care and how to avoid them (HUN)
03 May 2017
More >>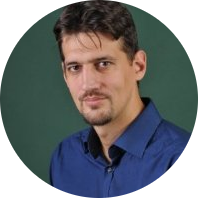 Zoltán Cserháti: From stress to happiness (HUN)
27 March 2017
More >>
Adam Molnar: Hack yourself to beat procrastination (ENG)


22 February 2017
More>>
Ferenc Pál: Career and family for health care workers (HUN)
02 November 2016
More >>
Ádám Márky: Mindfulness in the health care (HUN)
26 September 2016
More >>