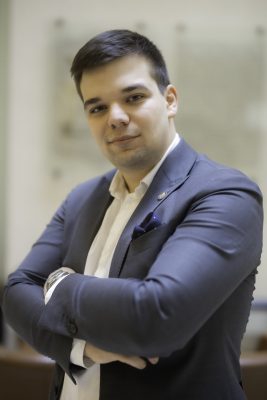 Our goal is to help the former students of the Semmelweis University even after their graduation. We can give you advice where and how to start your postgraduate life with your degree in your hands. We provide you opportunities to make connection to potential workplaces and employers. Also, we bring you back to the alma mater with pleasure to share your experience with the next generations. Apart from that, we organize conferences, trainings and lectures to guide our students through the academic years by taking care of their career preferences, their physical and mental health and their individual needs.
Please feel free to contact us if you need any further information.
E-mail: alumni@semmelweis.hu
ABOUT THE SEMMELWEIS UNIVERSITY
Semmelweis University, based in Budapest, Hungary, has been a leading biomedical institution of higher education in Hungary and Central Europe for the last 250 years. The university is committed to providing world renowned education programmes based on its three pillar mission of education, research and innovation, and health care.
Today, students from around the globe have the opportunity to acquire education and training on the graduate and postgraduate level in the areas of medical and health sciences from distinguished professors in an environment equipped with state-of-the-art technology.  A truly international community, university students come from more than 70 different countries, and the international student body accounts for nearly a third of the almost 11,000 students studying at the university's six faculties.
Degree programmes of different levels in three languages
The university boasts programmes in 3 languages. In addition to the Hungarian language programme, students have been able to pursue their studies in German since 1983 and in English since 1989. The majority of diplomas issued are officially recognized in the European Union and by many other countries around the world.
More information on the foreign language programmes:
English Language Program information for the Faculties of Medicine, Dentistry, and Pharmacy
English Language Program information for the Faculty of Health Sciences
German Language Program information
Vibrant, international community, an unforgettable experience
The university provides a plethora of enriching student services, ranging from 24/7 libraries to sporting facilities, cultural events, and extensive alumni services to ensure a well-rounded, vibrant university experience.
Among the first in Europe to introduce off-campus training
Semmelweis University was among the first European higher educational institutions that introduced binational programmes. The university currently has off-campus programmes located in Germany, Switzerland, and Slovakia that allow primarily international students to follow the Semmelweis curriculum while undertaking their studies at the partner institution abroad.
At the service of scientific progression
Research, development, and innovation comprise an important role in the university's three pillar mission. There are currently an estimated 300 research groups at the university, including nearly 150 national and international research grants. Areas of research expertise include Cardiology, Oncology, Brain Research, Neurosciences, Molecular and Translational Medicine, with an up-and-coming focus in Artificial Intelligence, Imaging, Bionics, Big Data, Translational Biotechnology, and Regenerative Medicine.
As an internationally renowned higher education research institution, Semmelweis University's School of PhD Studies offers over 40 programmes in Hungarian and English, attracting students from all over the world. Semmelweis University facilitates students' scientific research: nearly 1,200 students are involved in ongoing research activities through the Students' Scientific Organization.
Hungary's largest healthcare provider
Semmelweis University is the largest provider of healthcare services in Hungary. Around 2.5 million patients are treated annually in the university's Clinical Centre, which is comprised of 40 University institutes and clinical departments. The university's hospitals and clinics provide the highest quality patient care services, as well as practical teaching. Most departments cater to the most serious cases and patients requiring complex treatment, making the university a national health care provider.
The university is proud to have graduated some of the world's top-tier physicians, researchers and scientists. Notable people at the university have included the university's namesake, Ignác Semmelweis, also known as the "saviour of mothers", as well as Nobel laureate Albert Szent-Györgyi.