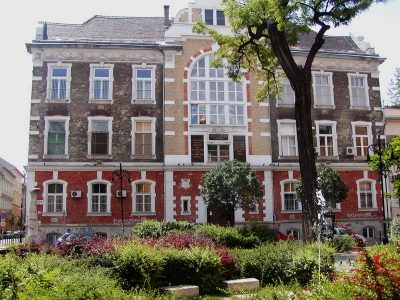 Our hospital is one of the most recognized institutions in the country and has been waitingfor 137 years for those who want to recover. The number of beds in the Department is 124. We work in several fields:general paediatrics, paediatric intensive care, paediatric cardiology, paediatric endocrinology, paediatric gastroenterology, genetics, surgery, haematology, hypertension and metabolic disorders, paediatric nephrology, paediatric neurology, paediatric oncology, paediatric immunology, child psychology, paediatric pulmonology, paediatric radiology and paediatric rheumatology.The inpatient wards provide a high-quality therapeutic background for the significant outpatient turnover of the hospital, and serve as national centers for several fields.
The 2nd Department of Paediatrics is proud of the successful implementation of the triad of patient care-education-research within its walls:
We care for our patients: with heart and soul, with strong faith         
We provide education: we pass on our knowledge in Hungarian / English / German to all physicians and students who are committed to paediatrics.         
We conduct research: we give every opportunity to our interested colleagues to get involved in scientific research.