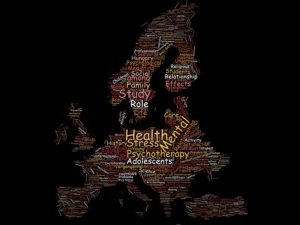 The European Journal of Mental Health is an open-access, peer-reviewed, interdisciplinary, professional journal concerned with mental health, personal well-being and its supporting ecosystems that acknowledge the importance of people's interactions with their environments. Established in 2006, the EJMH is published online in English by the Semmelweis University Institute of Mental Health, with issues appearing biannually (June and December).
The journal aims at the dissemination of the latest scientific research on mental health and well-being in Europe. It seeks novel, integrative and comprehensive, applied as well as theoretical articles that are inspiring for professionals and practitioners with different fields of interest: social and natural sciences, humanities and different segments of mental health research and practice.
The primary thematic focus of EJMH is the social-ecological antecedents of mental health and foundations of human well-being. Most specifically, the journal welcomes contributions that present high-quality, original research findings on well-being and mental health across the lifespan and in historical perspective.
EJMH is indexed by the following databases: APA PsycINFO, Cabell's Directories, Directory of Open Access Journals (DOAJ), CEEOL, EBSCO, ERA, ERIH Plus, EZB, Free Medical Journals, Genamics JournalSeek, Google Scholar, Index Copernicus, Journals4Free, Matarka, Researchgate, SJR Journal Ranking, Scopus, and Web of Science Emerging Sources Citation Index (ESCI).
The Editorial Office awaits the submission of manuscripts that meet the objectives of the journal. In addition to members of the Editorial Board, other experts from relevant fields are also invited to serve as reviewers in the double-blind peer-review process.
Further information on the contents of previous issues, on manuscript submission and subscription, can be found at the journal's website at https://semmelweis.hu/ejmh/.
Editorial Office:
Bálint BALÁZS PhD, Secretary of the Editorial Board
Melinda WINKLER, Assistant to the Editors
E-mail: ejmh-editor@public.semmelweis-univ.hu