The Summer University, launched in 2019 to celebrate the 250th anniversary of Semmelweis University, is a traditional and lively start to each academic year. The 5th Semmelweis Summer University will be held between 31 August and 1 September 2023 at the Basic Medical Science Center, offering a wide range of programs in Hungarian and in English. Participation is free of charge for all Semmelweis University students, who can also earn credits. 
 DETAILED INTERNATIONAL PROGRAM  
Participants can choose from a wide range of professional and scientific lectures, learn more about Hungary and Budapest, get familiar with how to maintain their mental health during challenging studies, get useful tips on how to become future-proof health professionals, enjoy a colorful mix of curiosities presented by the university faculties, and discover how digital transformation and Artificial Intelligence impact Healthcare. The event welcomes Hungarian and international students with a vibrant atmosphere, providing great opportunities for learning, entertainment, meeting old friends, and making new ones.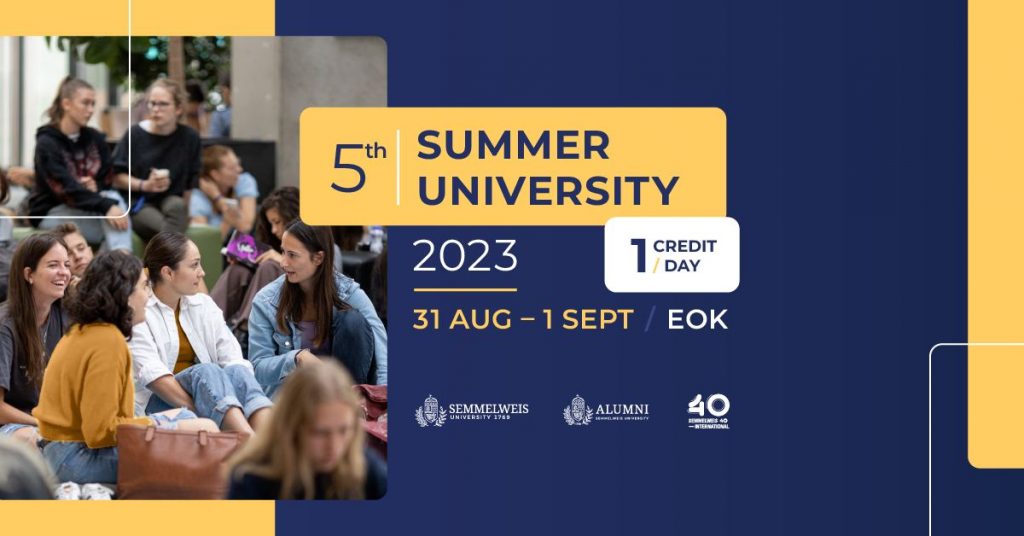 The subject can be found in the Neptun system and can be taken from 10:00 on 21 August 2023. Registration closes on 30 August. Attendance is worth 1 credit per day, so those who attend both days can earn 2 credits in total. To receive credits, students must subscribe to the course in Neptun and attend the event in person. 
This year, attendance will be verified by barcode scanning. Information about on-site registration and the verification of attendance can be found here.
The Hungarian course is only open to students enrolled in Semmelweis University's Hungarian study programs, while the international course is only available to students enrolled in German and English study programs. On the spot, Hungarian students can participate in international programs, and international students (who understand Hungarian) can attend lectures in Hungarian as well.
The Hungarian-language programs in the Szent-Györgyi Lecture Hall will be live-streamed in the lobby and the Békésy Lecture Hall on the ground floor of EOK. The international English-language programs will be held in the Hevesy Lecture Hall on the ground floor and will be live-streamed in the Hári and Beznák rooms on the first floor of EOK (Tűzoltó u. 37-47.), as well as in the Huzella Room of the nearby  Department of Anatomy, Histology and Embryology (Tűzoltó u. 58., 2nd floor).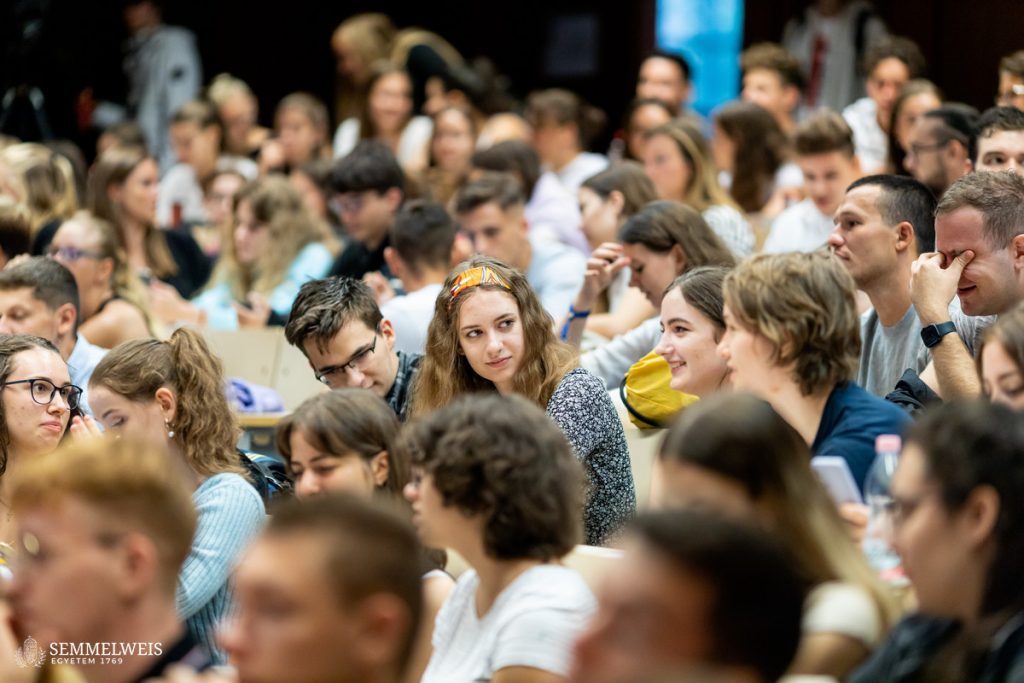 We are looking forward to welcoming Hungarian and international students to the 5th Summer University with a wide range of interesting programs!
The international program is organized by the Center of International Training Programs and the Directorate of International Relations, in close cooperation with the international student associations ISSA and DSVS and the Alumni Directorate.
INTERNATIONAL PROGRAM OF THE 5TH SUMMER UNIVERSITY