EUniWell – the European University for Well-Being – is among the consortia selected for funding in the second "European Universities" call for proposals which is part of the ERASMUS+ programme of the European Commission.
The European Commission's Directorate General for Education and Culture has selected 24 European University Alliances, which will obtain funding for their projects to become the 'European Universities' of the future.
EUniWell unites seven European universities from across diverse European regions. The Universities of Birmingham, Cologne, Florence, Leiden, Linnaeus, Nantes, and Semmelweis (Budapest) form the "European University for Well-Being". Through top-level education and research and its wide range of diverse institutional profiles, this alliance will help to drive transformation to support individual, social and environmental well-being in a global setting.
EUniWell unites 244,000 students and 36,500 staff members. In coming together at this scale and reach, the seven partner universities of EUniWell recognise their responsibilities for training the next generation of Europeans, enabling scientific breakthroughs and ensuring successful knowledge transfer to benefit society as a whole. As Europe's next generation, students are the core of the alliance and are involved in all its aspects including governance.
EUniWell has established a network with 102 associated partners including the seven city councils as well as numerous academic institutions, educational, cultural, and health organizations and companies who support EUniWell's vision and mission.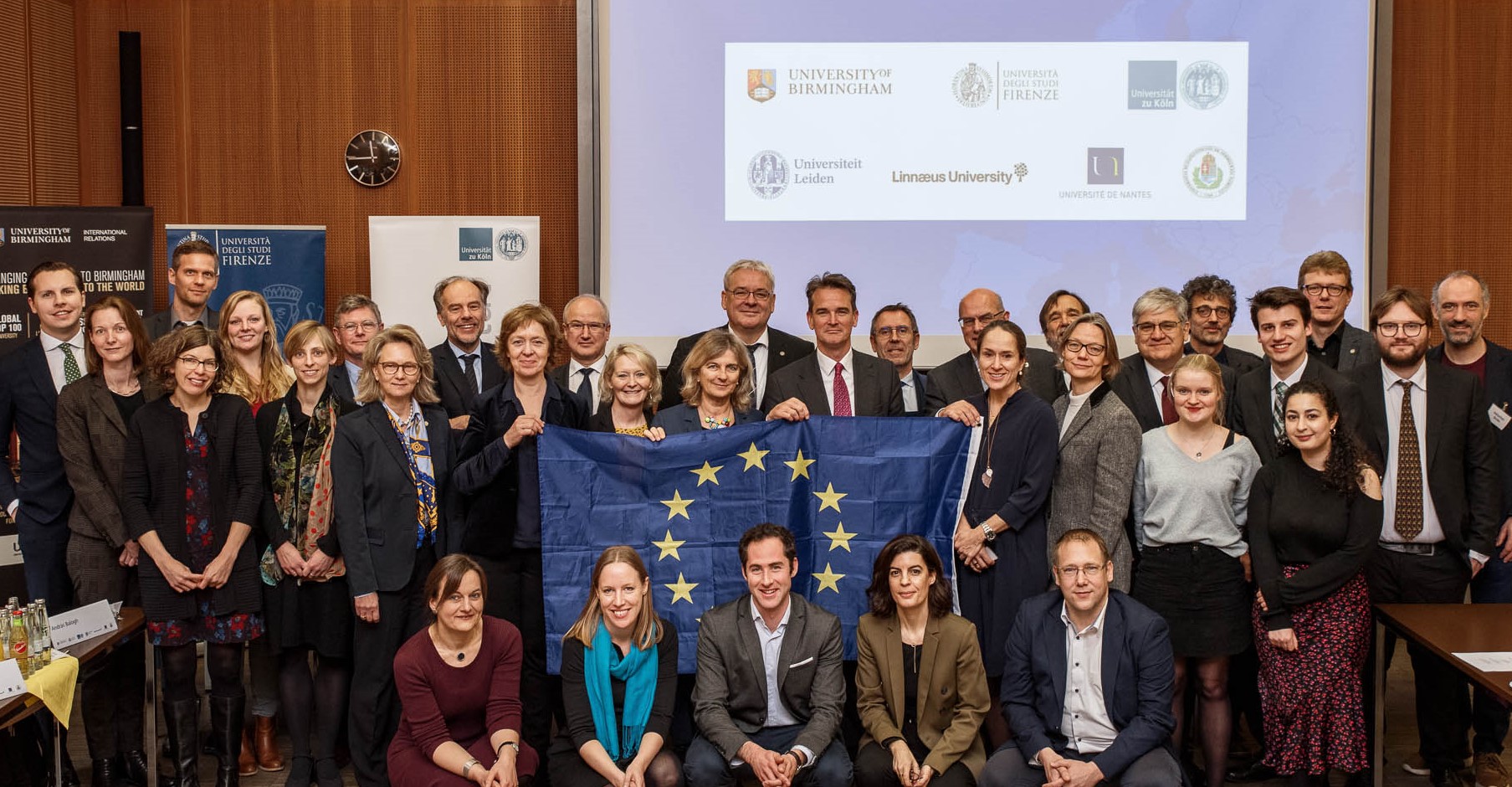 EUniWell has identified four key areas for research and teaching, closely linked to UN Sustainable Development Goals (SDG) in which the partner universities have strong expertise and which, due to the Covid-19 pandemic, have gained additional urgency:
Well-Being & Health (SDG 3, Good Health & Well-Being)
Individual & Social Well-Being (SDG 16, Peace, Justice & Strong Institutions)
Environment, Urbanity & Well-Being (SDG 11, Sustainable Cities & Communities)
Teacher Education (SDG 4, Quality Education)
Following the funding decision, the leaders of EUniWell commented that "the selection for funding as a European University will enable us to accelerate working towards our mission and deepen our collaboration. As a 'European University', we are committed to sharing our experience and best practices as we build a multi-campus European University together, supported by our network of associated partners."
EUniWell leaders:
Professor Sir David Eastwood, Vice-Chancellor and Principal, University of Birmingham, UK
Professor Axel Freimuth, Rector, Universität zu Köln, Germany
Professor Luigi Dei, Rector, Università degli Studi di Firenze, Italy
Professor Carel Stolker, Rector Magnificus and President, Universiteit Leiden, Netherlands
Professor Peter Aronsson, Vice-Chancellor, Linnéuniversitetet, Sweden
Professor Carine Bernault, President, Université de Nantes, France
Professor Béla Merkely, Rector, Semmelweis University, Hungary
EUniWell Steering Committee:
Professor Robin Mason, Pro-Vice-Chancellor International, University of Birmingham, UK
Professor Beatrix Busse, Vice-Rector Teaching and Studies, Universität zu Köln, Germany
Professor Heinz-Peter Mansel, Vice-Rector International Affairs, Universität zu Köln, Germany
Professor Giorgia Giovannetti, Vice-Rector for International Relations, Università degli Studi di Firenze, Italy
Professor Hester Bijl, Vice Rector Magnificus, Universiteit Leiden, Netherlands
Professor Ann-Charlotte Larsson, Deputy Vice-Chancellor, Linnéuniversitetet, Sweden
Professor Gwenaele Proutiere-Maulion, Vice-President for European Affairs and International Relations, Université de Nantes, France
Professor Olivier Grasset, Vice-President for Research, Université de Nantes, France
Professor Péter Ferdinandy, Vice-Rector for Science and Innovations, Semmelweis University, Hungary
Judith Barth, EUniWell Chief Student Officer
***
For the latest news on EuniWell please follow: