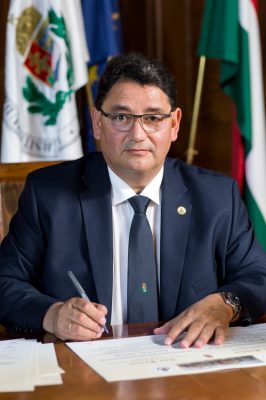 After the 250th anniversary of the founding of our university, we have reached another milestone to celebrate. In the academic year 2022/2023, we will commemorate the 40 years of our international medical training. To mark this anniversary, we are organising a series of major events throughout the academic year. The first event will be the International Summer University on 1-2 September 2022, the academic year officially starts with the opening ceremony on 3 September.
We believe and know that one of the main pillars of the modern-day development of our more than 250-year-old university has been the launch of our foreign language courses. 40 years ago, we decided to make our mark in Europe and the world not only as an scientific partner but also as a genius loci for medical education. We started with German-language training, with a tiny group of lecturers and students, with full enthusiasm.
We can be proud that Semmelweis University has become one of Europe's leading English and German language training institutions. All our faculties and doctoral schools offer some form of foreign language training, and we also have off-campus programs in Germany, Romania, Switzerland, Serbia and Slovakia.
We welcome applicants from almost 100 countries around the world, who make up more than a third of our students. Semmelweis University has become a colourful home, based on Hungarian and European traditions, but also embracing international values. Members of our Semmelweis Family community can now be found almost everywhere in the world.
Anyone who is interested is welcome, including current Semmelweis citizens and former students, who have become colleagues, to the anniversary events to meet again, bring back memories and present how we are building international education for the next four decades.
Be part of the celebrations! We welcome you to Semmelweis International 40!
Dr. Béla Merkely
Rector