In the academic year 2022/2023, Semmelweis University celebrates the 40th anniversary of launching its international medical training. The German language training was launched in 1983, followed by the English one in 1989.
The leading medical and health sciences university of Hungary and the region has become one of the most significant English and German language training institutions in Europe. A third of our students are international, coming from 110 countries around the world.
All our faculties and doctoral schools offer some form of foreign language training, and we also have off-campus programs in Germany, Romania, Switzerland, Serbia and Slovakia.
"We believe and know that one of the main pillars of the modern-day development of our more than 250-year-old university has been the launch of our foreign language courses,"
Rector Dr. Béla Merkely emphasizes in his anniversary speech.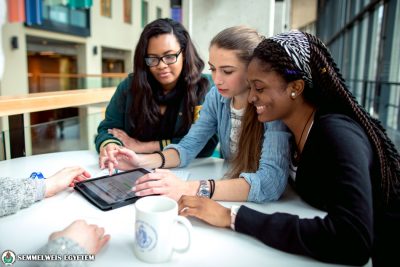 That is the reason why the university is organising a large-scale series of programs to mark the 40th anniversary of launching its international medical training. The Semmelweis International 40 will last throughout the whole academic year and encompass the full range of international training offers of Semmelweis University. The program will include a wide range of international educational and scientific events, as well as sport, cultural and entertainment ones.
The series of events aims to commemorate the past four decades of international trainings at Semmelweis, highlighting the successes and achievements of the past four decades and the plans for the future.