The 1st Department of Pathology and Experimental Cancer Research is widely recognized as one of the leading pathological centres in Europe due to its tradition-based innovative activity in all aspects of this discipline. The Department acts according to the need of medicine and the changing world around us by offering general and specialised pathology services for many subspecialities, by participating in high level scientific activities and taking part of the Univerisity's graduate and postgraduate education in Hungarian, English and German language.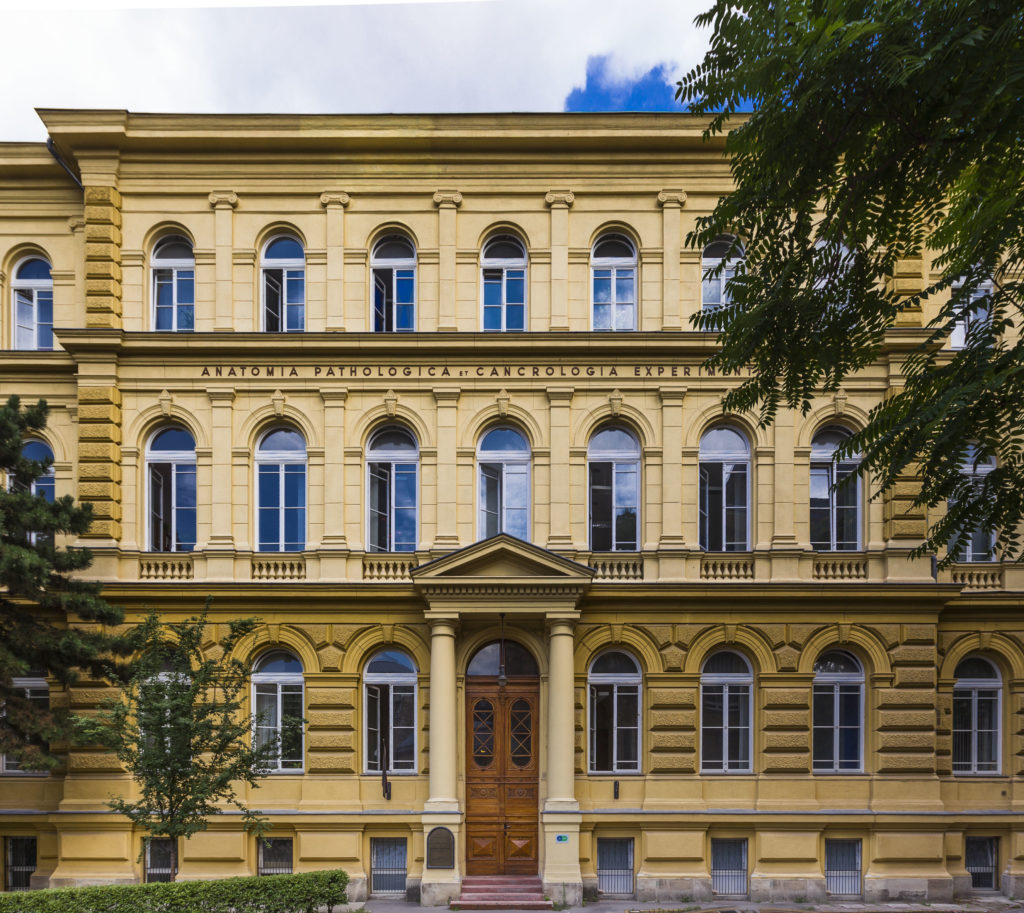 array ( 'inst_location' => array ( 'icon' => 'fa-map-marker', 'title' => 'Address', ), 'inst_phone' => array ( 'icon' => 'fa-phone', 'title' => 'Phone', ), 'inst_fax' => array ( 'icon' => 'fa-fax', 'title' => 'Fax', ), 'inst_email' => array ( 'icon' => 'fa-envelope-o', 'title' => 'E-mail', ), )
Address
1085 Budapest, Üllői út 26.
Phone
+36 1 317-1074, +36 1 266-1638