We are pleased to invite you to celebrate the first year of EUniWell!
Join in with numerous virtual and physical events, discover new opportunities and get involved on 19-20 October 2021!
During the
#FestiWell events
, you can get to know EUniWell better, become part of its diverse and international community, participate in valuable conversations and gain insights into existing and future collaborations.
Semmelweis University celebrates this occasion at a local event called Semmelweis Well-Being Days, organised in the Basic Medical Science Center (EOK) on 19 October. Here you will have the opportunity to get to know EUniWell staff and students, visit insightful talks and join in with a number of cultural events.
See the detailed programme of Semmelweis Well-Being Days below or download it
here
.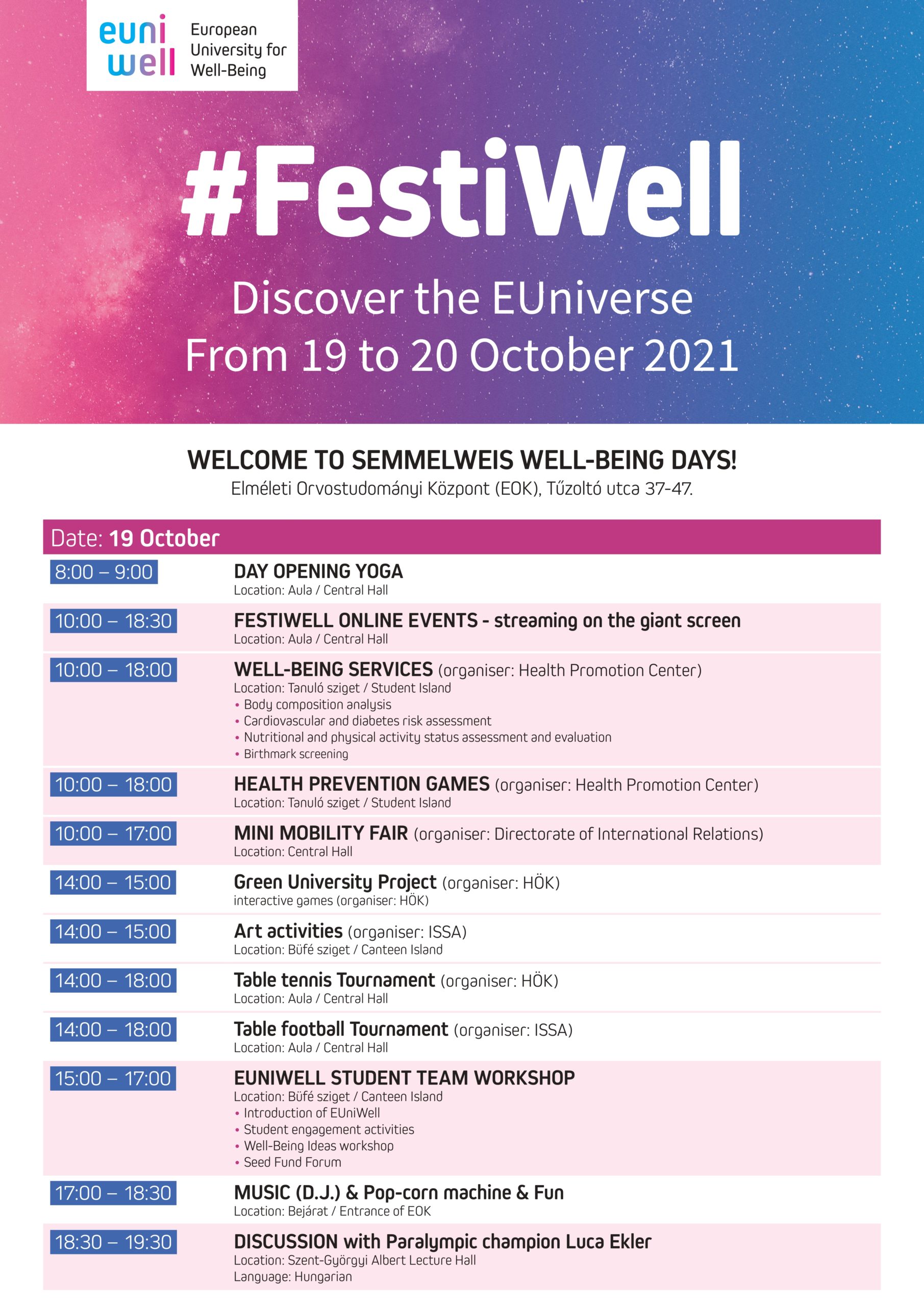 The
online FestiWell programme
will be a celebration of what has been achieved and will provide students and staff with insight into ways to join in taking EUniWell forward in the years to come.