Semmelweis University has become the member of a global network gathering the most prestigious research centers for clinical trials after Dr. Béla Merkely, Rector, Dr. Lívia Pavlik, Chancellor and Péter Vereckei, managing director of Pfizer Hungary signed and agreement. The University has become a research center certified by Pfizer's INSPIRE program (Investigator Networks, Site Partnerships and Infrastructure for Research Excellence), which may increase the number of clinical trials at the University and and improve its scientific excellence. This will help patients to get access to next generation therapies faster and increased research activity will also boost Semmelweis University's position in higher education rankings.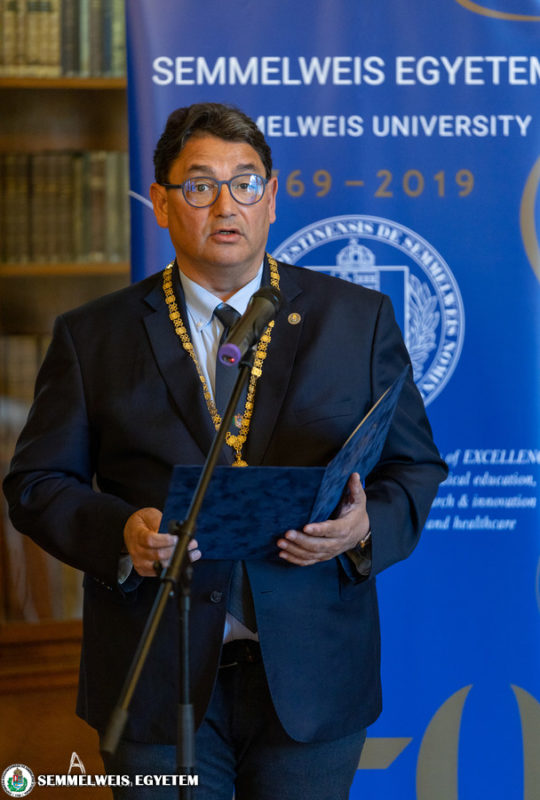 "Just like in case of every research activity, the ultimate goal of clinical trials is to provide effective treatment to as many patients as as possible. To be able to develop more innovative and efficient drugs, close cooperation is required between the participants. I am pleased that Semmelweis University and Pfizer, two important participants of this process, have signed an agreement in order to extend clinical research programs in Hungary", emphasized Dr. Béla Merkely, Rector.
The rector also mentioned that Semmelweis University launched 134 new clinical trials in 2020 involving 3000 patients. The university's main areas of therapeutic research are oncology and cardiology, however it has also been actively contributed to clinical trials in the fields of pediatrics, dermatology, neurology, pulmonology, gynecology, urology, immune diseases and ophthalmology. According to the rector, thanks to the current agreement, the number of clinical trials may even be tripled within the next two years.
We aim to advance the development of new therapeutic options and to accumulate a wealth of medical knowledge that we can pass on to the future generation of pharmacists and physicians. Research performance largely depends on the volume and quality of the clinical trials, which has a strong influence on Semmelweis University's higher education ranking position
– added Béla Merkely.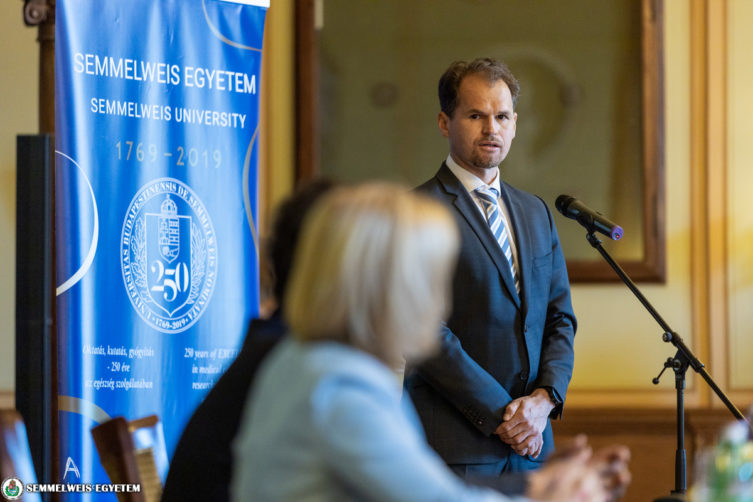 "It is an honor that we can forge an even stronger relation with the prestigious Semmelweis University. This particularly important area of clinical research generates a significant added value for the Hungarian healthcare and patients. The researchers and pharmacists of Pfizer are determined to achieve breakthroughs in changing patient's lives by developing drugs which can improve patients' quality of life", said Péter Vereckei, managing director of Pfizer Hungary.
He pointed out that they are working hard to maintain Hungary's and Semmelweis University's prominent position in the international arena of clinical trials. In countries with Pfizer sites, Hungary has always been ranked among the top ten in terms of having the most clinical trials. Between 2014 and 2018 Pfizer invested 16,4 billion HUF in clinical trials. In 2019 Pfizer conducted numerous trials in collaboration with Hungarian medical experts and research institutions with the aim of developing drugs and therapyies.
After the speeches Dr. Béla Merkely, Dr. Lívia Pavlik, Chancellor and Péter Vereckei signed the cooperation agreement.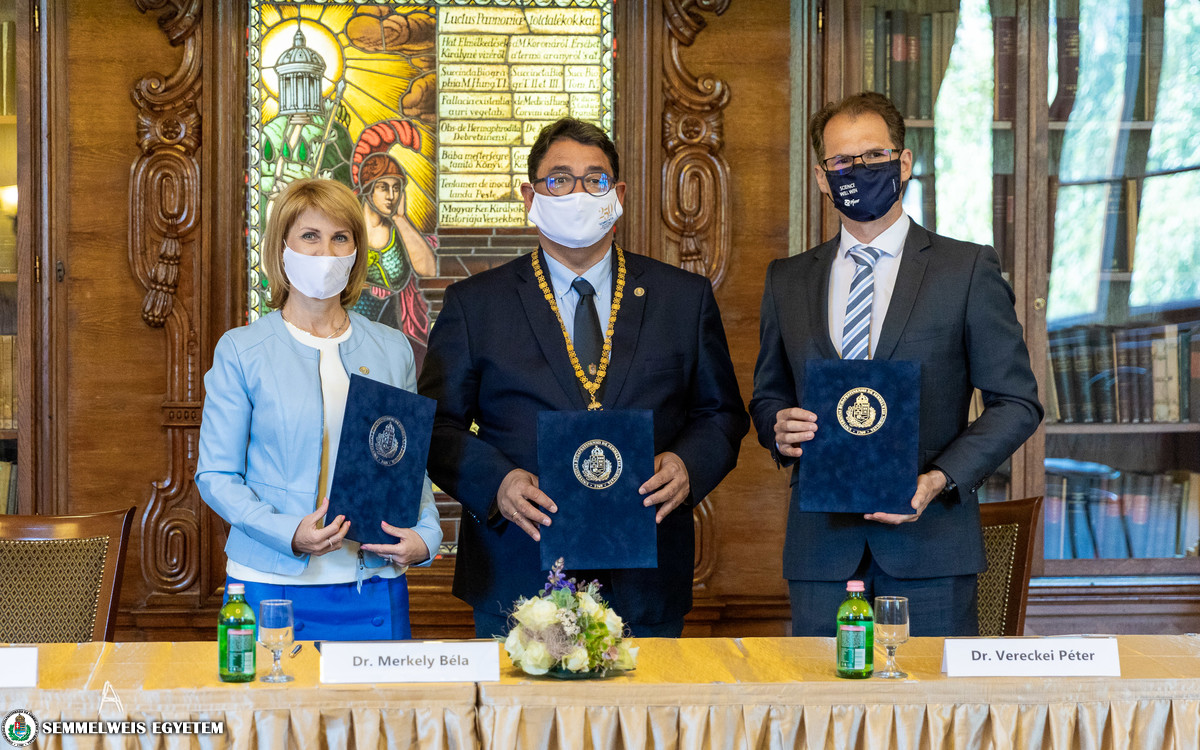 The host of the event, Dr. Péter Ferdinandy, Vice-Rector for Science and Innovation, expressed his gratitude to everyone who assisted in preparing the cooperation agreement. He highlighted the role of Dr. János Filakovszky, Director of the Center for Clinical Trials Clinical Research Coordination Center. The Center was established in January 2021 to strengthen the research, development and innovation support system of Semmelweis University.
"I believe, this agreement provides a great opportunity to significantly increase the number of high quality, value added clinical trials", said the Vice-Rector.
Pálma Dobozi
Photo: Attila Kovács – Semmelweis University
Translation: Norbert Lukács