The two universities have had a cooperation since 2015. Based on the current online discussion, sixth-year medical students of the International University of Health and Welfare would also have the opportunity to complete their four-week compulsory clinical training practice at Semmelweis University. According to plans, the Japanese institution would also receive Hungarian students in the future.
An online discussion was held between Dr. Béla Merkely, Rector of Semmelweis University and Dr. Kuni Ohtomo, President of International University of Health and Welfare (IUHW) from Japan. The meeting was initiated by the Japanese partner university, during which university leaders agreed to expand the cooperation between the two institutions so that sixth-year Japanese medical students would have the opportunity to complete the compulsory four-week clinical training practice, as required by the IUHW curriculum, at Semmelweis University starting from 2022. The virtual meeting was attended by Dr. Miklós Kellermayer, Dean of the Faculty of Medicine, Dr. Marcel Pop, Director of the Directorate of International Relations, Dr. Yasuhiro Suzuki, Vice-Rector and Dr. Haruko Akatsu, Dean of the Faculty of Medicine.
At the beginning of the meeting, Dr. Béla Merkely, Rector gave a brief introduction about Semmelweis University, with particular reference to the institution's existing Japanese cooperations and clinical capacity, emphasizing that the university is extremely open to further developing the collaboration with IUHW.
Afterwards, Dr. Yasuhiro Suzuki outlined the main topic of the discussion: from the spring of 2022, the sixth-year medical students of IUHW would like to be able to complete at least four weeks of clinical training practice overseas, including in Hungary. In response, Dr. Béla Merkely explained that within a practice period at Semmelweis University, the institution could receive 30-30 Japanese students in two shifts, who could spend 4-10 weeks at the departments of Semmelweis University. The clinical training practice could be accomplished by each student at one department or at several departments on a rotating basis.
This was followed by further details such as expectations related to English language proficiency, student placement, and communication with non-English speaking patients.
Dr. Haruko Akatsu raised the opportunity of Semmelweis University sending students to IUHW. According to Dr. Béla Merkely, this would be an excellent opportunity. He believed that the best way to carry this out would be if some Semmelweis students would be able to spend a four-week period at the partner university in Japan. Dr. Marcel Pop suggested that the two institutions jointly develop a program of excellence, in the framework of which 2-2 students could participate in such an exchange program within one academic year.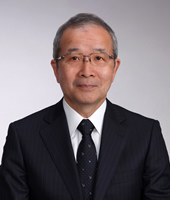 At the end of the meeting, the Rector informed Dr. Kuni Ohtomo, President that he will travel to Japan this summer as a member of the Hungarian Olympic Delegation, in the framework of which a personal meeting could be organized with the IUHW President and university representatives.
The cooperation between Semmelweis University and IUHW started in 2015, and since then there have been several reciprocal visits to Japan and Hungary. In 2016, the two institutions signed cooperation agreements in several fields (student and teacher exchange programs, organization of clinical training practices for Japanese students, joint lectures and the organization of symposiums). In March 2019, the orientation program of IUHW was held at the Faculty of Health Sciences, in the framework of which participants had the opportunity to take part in fee-paying clinical training practices as observers.
The International University of Health and Welfare was founded in 1995 in Otawara. It is Japan's first comprehensive university specializing in health and welfare that seeks to promote and improve the status of health professionals. It operates 22 departments at five faculties, where approximately 7,800 students study. Altogether, more than 21,000 former students, who graduated here, work in health care. In April 2017, an international medical faculty was established in Narita. Most of the lectures are also available in English, with tuition fees being the lowest among private medical universities nationwide. Their lecturers are from among the best lecturers at Japanese and foreign universities. Another goal is to create an international hospital capable of providing a high level medical care with quality services.
Diána Módos, Directorate of International Relations
Photo: Attila Kovács, Semmelweis University; International University of Health and Welfare
Translation: Katalin Illés-Romhányi