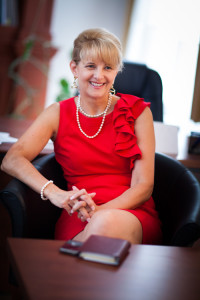 Dr. Mária Judit Molnár, vice-rector for scientific affairs emphasised that today the field of Research, Development and Innovation at Hungarian universities needs a paradigm shift: innovation has to be prioritised besides traditional R&D. Semmelweis University recently founded the Innovation Award to encourage entrepreneurial spirit and the same goal is targeted by some future courses as well.
The Vice-Rector pointed out that the socio-economic role of the universities has changed in Europe in the past one and a half decade. The market value of results is becoming an important aspect apart from education and research. At Semmelweis University this aim is promoted by the newly established Innovation Centre – said Dr. Mária Judit Molnár. Cooperation with industrial partners is getting stronger and more relevant.


We work intensively to establish a digital innovative cluster which will be called Health 3.0

The University has opened towards the fields of bionics, bioinformatics and the digital world in addition to the traditional biomedical partnerships. The new trajectories also include E-Health and telemedicine which were not parts of the University's portfolio before. Regarding innovative programmes, Dr. Molnár mentioned that the University organises an international conference entitled "Innovations in Medicine" jointly with Akadémia Kiadó (Academic Press) where the most modern medical technologies will be presented. Additionally, the first Innovation Day will take place at the University in January 2015 which will feature young enterprises and start-up companies.
"We work intensively to establish a digital innovative cluster which will be called Health 3.0" – told us Dr. Mária Judit Molnár. It is a digital group focusing and bioimaging which synthetises in vivo and in vitro imaging processes from the molecule to the human being as well as software developments aiming to handle "big data". Therefore, it provides an opportunity to promote technology transfer between SMEs, multinational companies and academic research groups active in these fields. It also promotes the development of decision-making software used in classical biomedical research, patient care and healthcare management.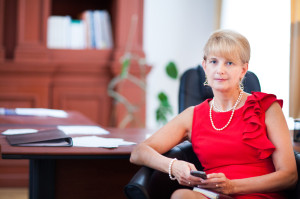 An analysis was recently created on the University's international relations which promotes the establishment of prospective partnerships based on the University's strategic trajectories. Clinical cooperation that involves practical training provides an extra source of income for the University and is becoming more and more frequent in addition to the traditional student and staff exchange programmes. Semmelweis University consciously follows several international university rankings such as QS World University Ranking, Times Higher Education Ranking or U-Multirank. "This means that we consciously improve those parameters which are determinant during the establishment of those rankings and we also try to prioritise these guidelines in our development activities" – emphasised Dr. Mária Judit Molnár.
Pálma Dobozi
Translated by: Bonifac Makkai
Photos: Attila Kovács – Semmelweis University