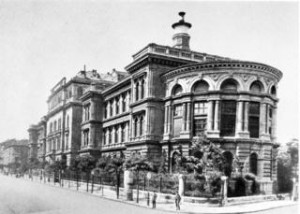 As the oldest department of dermatology of Hungary, our clinic has belonged to the Semmelweis University since 1893 under the direction of Prof. Ernő Schwimmer. Between 1897 and 1938, the clinic became an internationally recognized institution. Thanks to the EEA-Norway Grants programme, most facilities of the clinic have been renovated and renewed in 2009-2010.
The current head of department is Prof. Péter Holló, MD, PhD.
Nowadays, our clinic disposes of 3 inpatient and several outpatient departments (general dermatology, STD department, dermatooncology, allergology). Besides medical care, we take part in the education of graduate and postgraduate students in Hungarian, English and German languages.