The grand finale of Semmelweis University's 250th anniversary year celebrations is a unique series of concerts spanning the Visegrad Countries (Hungary, Czech Republic, Poland, and Slovakia). Four concerts are organized by Semmelweis University's International Medic Orchestra, dedicating the events to all health care workers for their unrestricted commitment to fighting the coronavirus. The concert series is supported by the Visegrad Fund.
The ensemble, led by Gergely Dubóczky, conductor and artistic director, is made up of students of Semmelweis University and other Hungarian universities, who are joined by the students of Semmelweis University's international partner institutions.
There is longstanding cooperation between the participating universities including student and staff mobility and several research projects. The concert series symbolizes the strong cohesion and the harmonious relationship between the four universities. The one-of-a-kind cooperation arches over professions, cultures, and borders, bringing together medicine, art, music, and people from all over the V4 countries.
The first event of the jubilee concert series took place in Budapest in March 2020 with great success. Due to the coronavirus pandemic, further concerts were postponed to autumn 2021.
Registration is required! (please see registration link below, at the given event)
Listen to this short video to get a feel of the wonderful and captivating experience Semmelweis University's Medic Orchestra has to offer! The film has been recorded recently, at the ensemble's concert in honor of healthcare workers in September 2021 at the Palace of Arts, Budapest.
---
PROGRAM OF THE SEMMELWEIS 250 INTERNATIONAL MEDIC ORCHESTRA TOUR
Ludwig van Beethoven – King Stephen Overture
Gustav Mahler – Symphony No. 1. in D major "Titan"
---
CONCERTS:
TRNAVA – 2th October 2021, 7 pm
Dom kultúry Trnava, Trojičné námestie 140, 917 01 Trnava, Slovakia
---
PRAGUE – 24th September 2021, 7 pm
Smetana Hall of the Municipal House / Obecní dům – Smetanova síň: nám. Republiky 5, 111 21 Staré Město, Prague, Czech Republic
---
KRAKOW – 26th September 2021, 7 pm
Teatr w Krakowie, plac Świętego Ducha 1, Krakow, Poland
---
BUDAPEST – 10th  March 2021, 7 pm
Palace of Arts, Komor Marcel u. 1, 1095 Budapest, Hungary
---
PARTNER UNIVERSITIES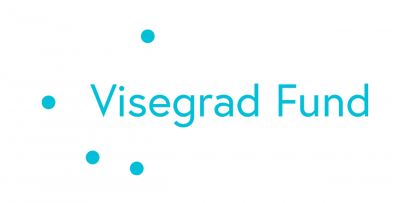 The concert series is supported by the Visegrad Fund. https://www.visegradfund.org/