About the visit of the Museum by the students of Semmelweis University
The Anatomy Museum is available for visit for all students of the University.
 4. September – 8. December 2023
Monday: 10:00 – 16:00
Tuesday: 10:00 – 16:00
Thursday: 10:00 – 16:00
lunch break: 12.00-12.30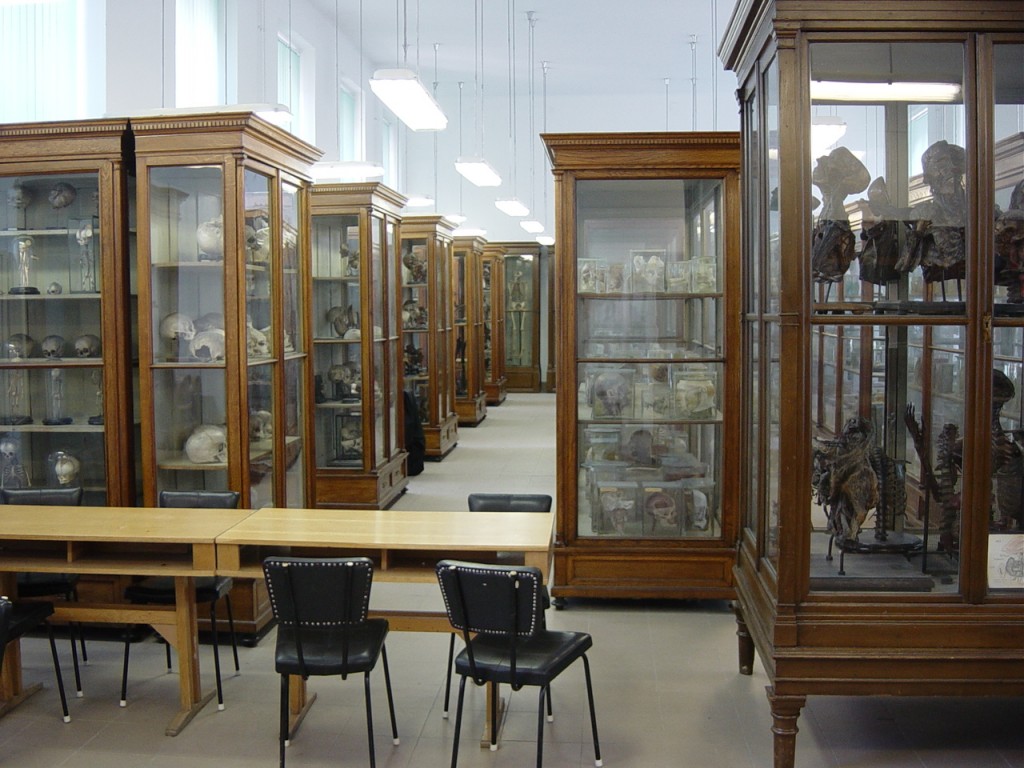 Our Anatomy Museum offers to our students the possibility to study
bones (e.g. skull, vertebrae) and
plastinated specimens (e.g. joints, brains) for student identity card.
Important rules in 2021:
Maximum 30 students (3 persons per table) are allowed to study in the Museum at a time.

Use of hand sanitizer is obligatory!
---
Rules and regulations concerning visitors
Please respect the following rules when visiting the Museum:
The entrance door will be opened from inside upon request. Please ring the bell when arriving, and make sure that you close the door when leaving the Museum.
Once in the Museum, please wait at the designated waiting area!
Please, do not leave your valuables in the entrance area. Take your bags and jackets into the visitors' zone. Keep the floor free between the tables and the containers. We cannot take responsibility for bags, valuables left unattended. Objects left in the Museum will be transferred and stored in the Porter's Lodge.
No food, drinks or chewing gums are allowed on the premises.
Smoking is strictly forbidden in the whole building or even the garden, except for the designated smoking area behind the Museum.
No mobile phones are allowed in the Museum.
Taking photographs or videos in the Museum is strictly prohibited unless otherwise stated.
There is a limited capacity for visitors; the Museum may accommodate only 50 students (in 2021 only 30 students) at a time. If the number of the visitors is approaching the maximum, you may have to find another time point.
Please, stay silent not to disturb the others.
Students arriving without a tutor have to leave the Museum during lunch time.
How to take specimens for studying:
Maximum 1 specimen can be borrowed at the same time. Please give your student card to the Attendant as a deposit.
It is forbidden to harm the specimen or to take them out of the Museum.
The last specimen will be issued latest 30 minutes before closing time.
There is no self-service. Please wait patiently for the Museum Attendant to serve you.
Thank you very much for your attention!
Dr. Baksa Gábor
Head of the Museum