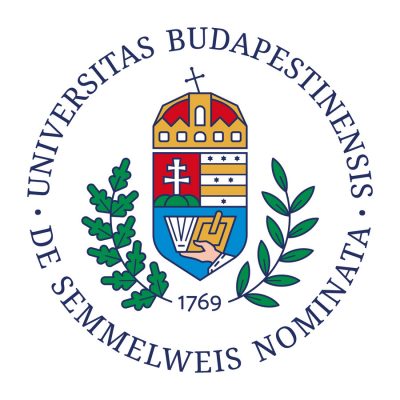 Semmelweis University has established five separate prizes to recognise outstanding scientific activities.
Founded in 2009, the Semmelweis Budapest Award serves to recognise the achievements of an international researcher working in the field of medical biology, whose research activities have produced internationally acknowledged results, contributed to the benefit of humanity, and opened up new ways of understanding living natural science.
The Award Ceremony incorporating the awardee's lecture takes place in November every year as part of a scientific meeting organised within the framework of Dies Academicus and the Hungarian Science Festival.
The Semmelweis Ignác Medal and Award recognises lifetime research achievement that has established a new school of thought, and is awarded through nomination. It can be awarded not only to Semmelweis citizens but also to researchers from other universities and health care institutions.
Founded in 1990, the Jendrassik and Huzella Awards aim to facilitate the development of disciplines based on specific research activities. The Jendrassik Medal is awarded to authors, whose publications in the past five years are based on individual clinical research, while the Huzella Medal is given to recognise research in the fields of theoretical medicine and medical biology presenting outstanding work at Semmelweis University. Recipients are chosen through an application process.
With the Hugonnai Vilma Medal, established in 2010, Semmelweis University recognises the achievements of young female physician-researchers to encourage talent support and the development of the next generation of female scientists.
Recipients of the awards
The University also nominates its most distinguished researchers for high state honours, many of whom have received state recognition over the past years (e.g. Széchenyi Prize, Szent-Györgyi Albert Prize, Apáczai Csere János Prize, Middle Cross of the Hungarian Order of Merit, Officer's Cross of the Hungarian Order of Merit).