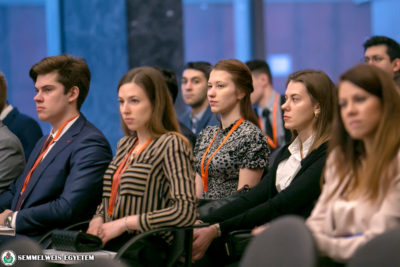 It has been 10 years since Semmelweis University launched its annual international conference. This international congress is gaining popularity year by year and the number of presenters is growing rapidly from all over Europe.
The main objective of the Semmelweis International Students' Conference is to encourage the development and expansion of high quality medical professions and to promote education in this field. These conferences also provide participants with a great opportunity to learn about novelties and to engage in networking.
Information on upcoming conferences is available on the website of the Students' Scientific Association.
STUDENTS' SCIENTIFIC ASSOCIATION