The enthusiastic and experienced team of professionals are waiting for you at our International Department. Our conductors are an interdisciplinary experts with general pedagogical, neurophysiological and Conductive Educational knowledge.Conductive Education believe in the development at all ages. Our conductors  believe that Conductive Education works and  believe in your potential.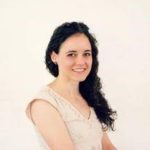 My name is Zsuzsanna Hári. I graduated as a conductor at András Pető Institute in 2014. After graduation I had the opportunity to work as a conductor in Scotland and also in England. For 2 year I had worked at Megan Baker House. There I gained many wonderful memories and experiences with children of special needs (CP, Dyspraxia, Autistic Spectrum Disorder). I am currently working at the International Department of András Pető Institute for 3 years.  In this amazing and creative team, I have the chance to guide heroes of all ages who come from different part of the world to Budapest, to take part in CE. I love Conductive Education because I have the opportunity to witness the smile on my clients face when they get over their obstacles. Hope to see your smile soon!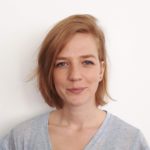 My name is Julianna Tóth. I graduated at András Pető Institute as a conductor-teacher in 2008. After my graduation I got  the great chance to work in the Russian Group of the International Unit and in many foreign countries, such as the United Kingdom and France. Then I moved back to Hungary and joined the International Group again. My maternity leave finished 2 years ago, I`ve been working with the current, powerful team since then. In the past twelve years I`ve gained work experience with every age, from early childhood to young adults and have not stopped gaining it since the the day I stepped on the path of the CondActive journey. It is important to know, CE is not just `gymnastics`, it is a way of life, a special point of view. We can`t wait to meet you in our very mindful sessions to show you how we really mean it.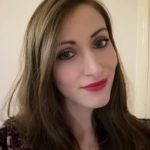 My name is Hanna Varga-Kurdi. I finished my studies in the András Pető Institute in 2014. After I gratuated I started working in the international group of the András Pető Institute and then I moved to England where I worked with children with CP, Autism Spectrum Disorder and Dyspraxia. I also had the opportunity to gain a lot of experiences in a school group, teaching different subjects, and I also worked in a parent and child group. I had an amazing three years here with full of challenges and fantastic colleagues. I've been working in the international group of the András Pető Institute for two years. One of the most exciting thing here is that I can work with different aged children and young adults from different cultures. I have the privilege to work within an inspiring and enthusiastic team. If you want to find the international group in the Pető Institute, just follow the sound of fun and ukulele.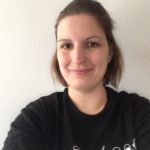 My name is Anna Orsolyak. I graduated in 2009 from Andras Peto Faculty of Semmelweis University. I have worked at the international department for two years; I have spent much of this time abroad working on transborder projects. So far during my career, I have worked with children with multiple disabilities, children who had Autistic Spectrum Disorder and children with other developmental disabilities. My clients were mainly babies, toddlers and young schoolchildren but I have experience working with young adults too. My experiences came from Hungary as well as from abroad. Along my Conductive education, I have also completed a training in Kinesio Taping Method, and I have worked in the field of sensory-motor development for several years. I find creativity, open mindedness, flexibility and the ability to harmonically incorporate other therapy methods into my work particularly important.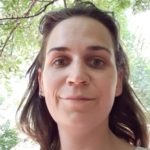 My name is  Judit László.I graduated in 2016 át Pető András Institute. I have been working in the international group since September of 2019. After graduation I spend two years in Indonesia, studying  in ISI Surakarta University with the Dharmasiswa scholarship programme where I learned a lot about  flexibility and  acceptance that I can practice  and use everyday in my workfield. During my carrierI organized several art camps for children with special needs. I worked with children with autistic spectrum disorder, and children and young adults with other disabilities. I am looking forward to meeting you in our group.