international ranking
The first university ranking was published in 2003 and since then, more and more organizations have been involved in the evaluation of higher education institutions. Each uses different methods, usually taking the average of objective measuring scores of the quality of education, to rank the best higher education institutions in the world or in a given region. Semmelweis University has continuously advanced in national and international university and subject rankings in the past decade.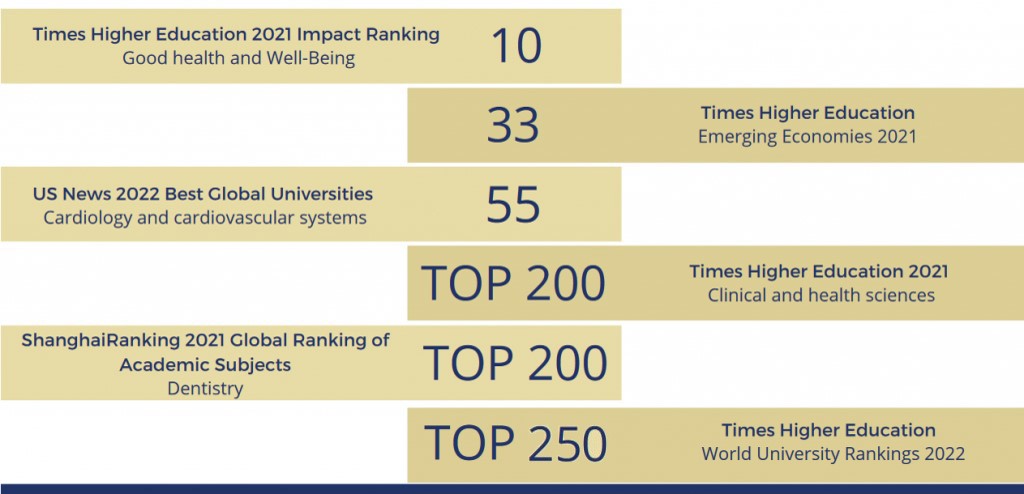 10 most represented countries
Each year, more than 1,500 students graduate from Semmelweis University, and new graduates find their first job within one to three months. In the 2021/2022 academic year, more than 12,000 students from 97 countries on 5 continents study in four languages at the university's six faculties. The following 10 countries are the most represented at the University.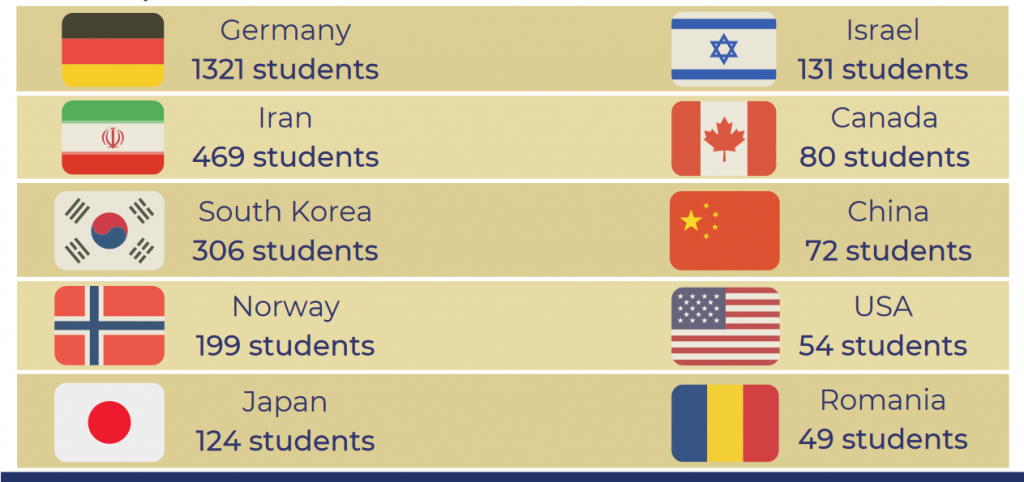 Ratio of international students at Semmelweis University's faculties
Semmelweis University has a total of more than 12,000 students. 4,000 of them, which is the third of the university's student body come from outside Hungary. International students are represented in all 6 faculties and the PhD School of the university. They are present in the greatest number at the Faculty of Medicine.