The Directorate of International Relations also includes the International Exchange Programme Office which is responsible for undertaking the overall coordination of the European Union mobility programmes for both the students and staff of the University as well as the applicants of our European partner universities. The Office's tasks include:
coordination with various university faculties, departments and other relevant units;
communication with Hungarian organisations and institutions;
securing European Union funds for the university;
management of the Erasmus+ application process from the initiation till the fund transfers;
taking care of the administrative tasks with special regard to the financials;
advertisement of the programmes.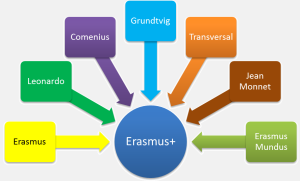 The Erasmus+ mobility programme provides Semmelweis University's talented students and teachers with the opportunity to undertake study or training programmes both within and outside Europe. Since Semmelweis University has always considered nurturing talents and promoting the professional development of its students and staff as an essential part of its institutional excellence, it has always utilised the programme to its full extent. Semmelweis University has had an increasing number of outgoing and incoming participants annually for the past several years, thus it has already benefited countless of students and staff over the years in terms of professional development, experience and intercultural skills.
The increasing number of international students undertaking part-time education at Semmelweis University in the framework of the Erasmus programme signifies perfectly that our institution has grown a highly attractive destination for European students and academic staff alike. This can be attributed to the fact that Semmelweis University not only offers outstanding academic infrastructure and high-quality education, but also a very unique and bustling international student life. Over a quarter of the students at Semmelweis University are international, which consequently means students who come to our institution to further their education become part of an amazing and diverse international community.