Dear Students!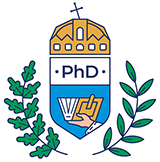 Institute of Medical Microbiology is a member of Semmelweis University Pathological Sciences PhD School, it continously trains PhD Students in its accredited program. For more information please click here.
About the admission and tuition you can find more information here.
If you have any questions, please don't hesitate to contact our PhD Project leader: Prof. Dr. Dóra Szabó (szabo.dora@med.semmelweis-univ.hu)
If you are interested in, we are looking forward to your application!