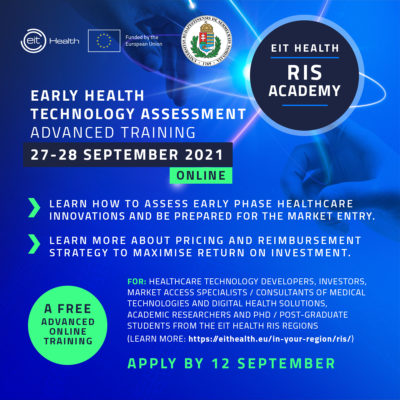 Tailored, free online training for investors and innovators in medical devices and digital health technologies to help assess healthcare innovations at an early stage and successfully enter the market with new products or services. Learn about pricing and reimbursement strategy to maximise return on investment. Join our early Health Technology Assessment advanced training on 27-28 September 2021!
Application deadline: 12 September.
The programme is powered by EIT Health and Semmelweis University.
The Center for Health Technology Assessment and EIT Health organizes a joint early Health Technology Assessment course in September 2021. For more information, please download our brochure from here:
In order to register for our course, fill out the registration form at: 
https://eithealth.eventscase.com/EN/HTA