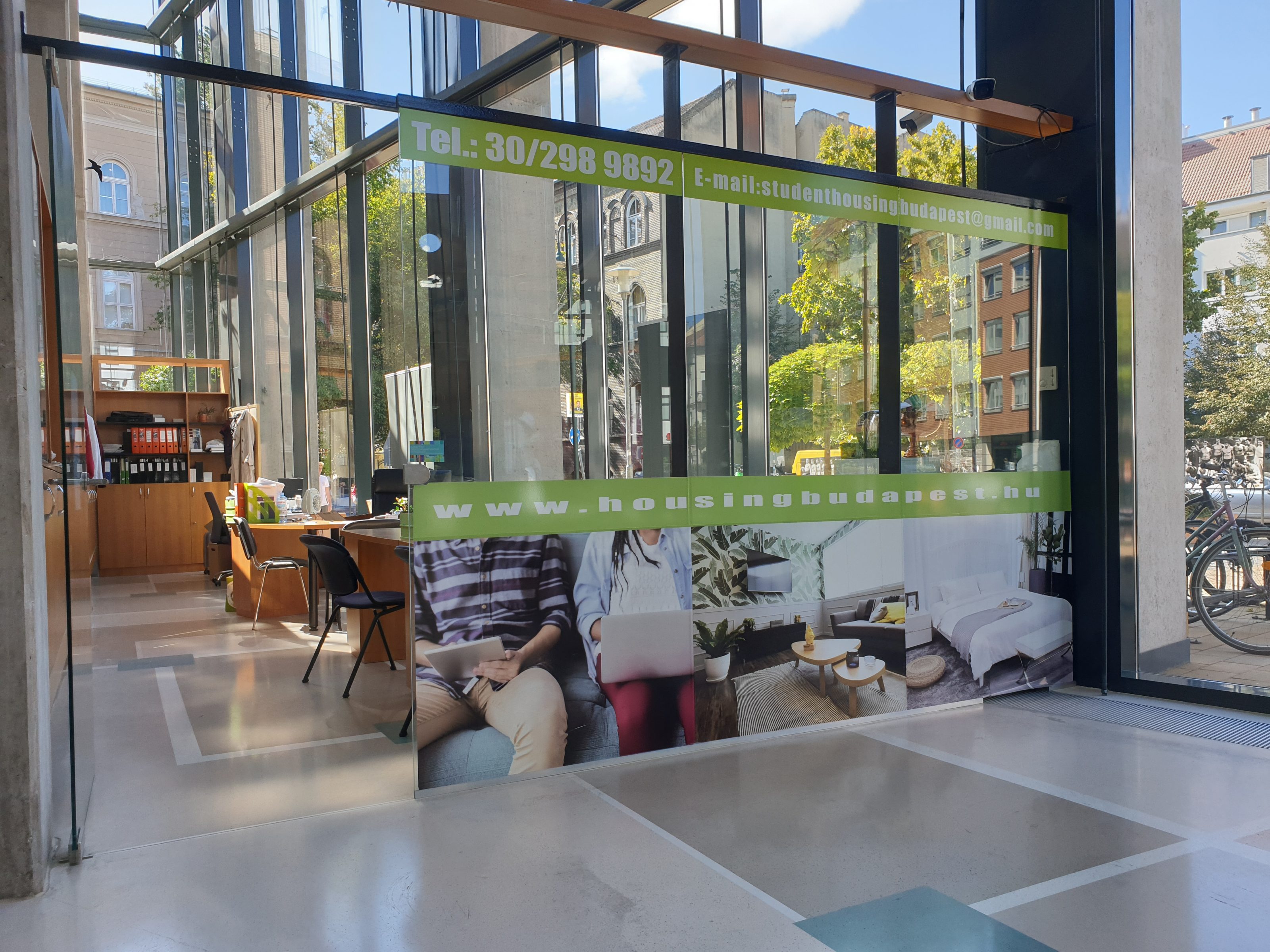 Phone: +36-30-298-9892
E-mail: studenthousingbudapest@gmail.com
Web: www.housingbudapest.hu
Address: 1091 Budapest, Tűzoltó u. 37-47, ground floor.
It can be found on the ground floor, to the right of the Reception
Opening hours: M-F, 9:00AM-6:00PM
Rental agency services
FREE PAYMENT FOR STUDENTS
Looking for an apartment or roommate?
HousingBudapest offers more than other real estate agencies:
We are located in the Semmelweis University building and represent the interests of the students!

Furnished / unfurnished apartments from 90.000 HUF

We coordinate with the apartment owners

We will accompany you personally to each apartment

Quick accommodation

Helpful team

Accurate apartment information (transparent overheads, etc.)

Ads with photos – no

pig in a poke

!

Reliable information

We update our database daily

We provide lease (in several languages)

All this is FREE!
Join hundreds of satisfied students!
Giftshop
Did you know that our office is also a gift shop?
Cloak (embroidered) – T-shirts – Mugs – Feathers – Keychains – Umbrellas – Sweaters – Cape – Other souvenirs
You can also find out about our souvenirs on our Facebook oldalunkon page.
Want a unique Semmelweis sweatshirt that fits your personality and style?
You can choose from our range of products to suit your taste, as well as the colors of the sweatshirt and the inscription. From our catalog you can choose from over 10 sweatshirt and 30 yarn colors.
Organizations of Semmelweis University receive a discount on the prices of the product catalog, which can be obtained using a customer form (also a quote). Questions about gifts can be sent to rendezveny@semmelweis-univ.hu.