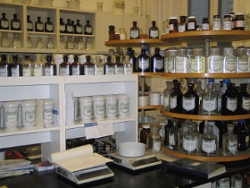 Address H-1092 Budapest, Hőgyes Endre u. 7-9. Tel.: (+36-1) 476-3600 ext. 53053
Fax: (+36-1) 217-0927 
Website: https://semmelweis.hu/gyogyszertar/
Director Professor Romána Zelkó, dr.pharm., Ph.D., D.Sc.
Background The first University Pharmacy was founded in Kolozsvár in 1903. The institute at Budapest was established in 1907.
Profile The Department's responsibilities have remained virtually unchanged during the last 100 years.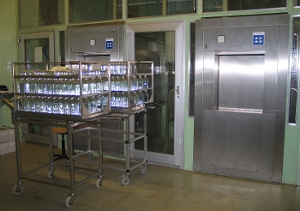 These include the following:
Supplying the university departments with medicine and chemical;
Teaching pharmacy undergraduates, and postgraduates
Conducting scientific research.
The primary assignment of the Department is to supply the medication, surgical dressings, nutritional preparations and other medical products used in the treatment of patients, as well as to provide the chemicals and reagents required for scientific research.
Education The Department provides courses on pharmaceutical history and propedeutics, as well as mathematics for first-year students. The curriculum for the fourth- and fifth-year students includes Pharmacy Administration, Pharmaceutical Care and Pharmacoeconomics. The Department participates in the pre-registration practical training of the fifth-year students and offers doctorate (Ph.D.) programmes for fresh graduates who enter a three-year fellowship in preparation for the Ph.D. thesis.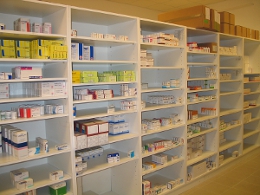 Research The research activities and publications of the Department cover the problems of clinical pharmacy; pharmaceutical care; pharmacoeconomics; pharmacy administration; the history of pharmacy; and issues of drug production technology.
Based on the knowledge of the latest developments in pharmacotherapy, the Department provides high-level assistance for the university departments involved in patient care.