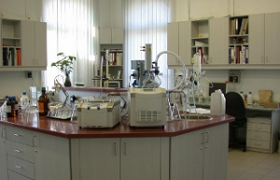 Address H-1085 Budapest, Üllői út 26. Tel.: (+36-1) 317-2900
Email: titkarsag.drog@pharma.semmelweis-univ.hu
Director Associate Professor Szabolcs Béni, Ph.D.
Background The Department was established as the Department of Pharmacognosy and Toxicology in 1914, when the compulsory curriculum for pharmacy had been reformed.
Profile The scientific activity of the Department comprises the teaching and research of pharmacognosy, phytochemistry, phytotherapy and pharmaceutical biotechnology.
Education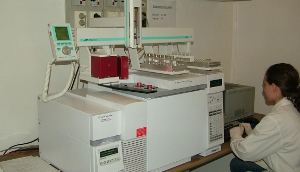 Pharmacognosy is taught to pharmacy undergraduates in Hungarian and in English. Special courses in Pharmaceutical Biotechnology, Phytochemistry and Phytotherapy are also held.
The lectures and practicals provide a comprehensive and up-to-date synthesis of the knowledge acquired in drugs of natural origin.
Research All aspects of pharmacognosy, phytochemistry, phytotherapy and pharmaceutical biotechnology are investigated, through the support of national and international sponsorships.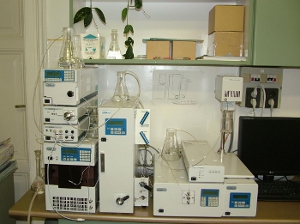 The Department's main projects are:
Phytochemical analysis of vegetable drugs, plant extracts, essential oils and herbal preparations;
Development and comparison of trial methods for vegetable drugs in official pharmacopoeias;
Separation of bioactive constituents by supercritical fluid extraction;
Study and negative selection of the Cannabis species including genetic methods;
Bio-assays for the detection of antioxidant activity (free-radical scavenger capacity, inhibition of lipidperoxidation, etc.);
Chemistry of natural antioxidants;
Biotechnology: tissue and cell cultures, fermentation, gene-transformation, hairy-root cultures; and
Factors affecting formation of the biologically active metabolites.