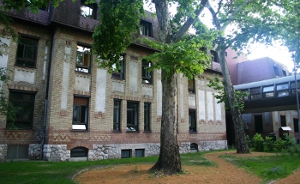 Address: H-1083 Budapest, Balassa utca 6.
Tel: (+36-1) 210-0330, ext. 51322
Fax: (+36-1) 210-0336
Email: kiss.hajnal@med.semmelweis-univ.hu
Website https://semmelweis.hu/pszichiatria/oktatas/
Director Dr. János Réthelyi, M.D., Ph.D., Associate Professor
Background The first psychiatry department in Budapest was founded in 1882 by Károly Laufenauer on the basis of the Szent Rókus and Szent János hospitals. The present department was established in 1908, based on the concepts of Ernő Emil Moravcsik (1901-1924).
Profile The professional activity of the Department covers the entire spectrum of psychiatry. Highlighted profiles include:
Clinical topics: schizophrenia; mood  and anxiety disorders; eating disorders; organic mental disorder (e.g. epilepsy, dementia); adult attention-deficit hyperactivity disorder (ADHD); clinical  psychopharmacology; neuropsychiatry; psychosomatics;
Laboratory methods: electrophysiology; psycho-diagnostics; neuropsychology;
Therapeutic methods: psychotherapy; psycho-pharmacotherapy; psychiatric rehabilitation; community-based care.
Education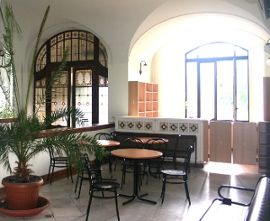 The Department is an active member of the undergraduate medical education, training students in Hungarian, English, and German at the faculties of Medicine and Dentistry, as well as Hungarian students at the faculties of Pharmacy  and Health Sciences.
The Psychiatry and Mental Health Ph.D. programmes are also managed at the Department.
The Department is the main centre for coordinating postgraduate courses in psychiatry and psychotherapy for residents and regular continuing medical education (CME) programmes for psychiatrists.
Health Care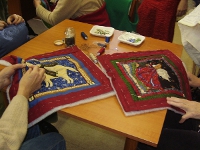 The Department provides 119 beds for inpatients supervised by 24 psychiatrists, two psychologists and 52 certified nurses. The turnover of inpatients is around 3,590 per year. The Department runs several outpatient services specialised in particular clinical profiles where approximately 15,750 patients are treated every year.  The Department also has a Psychiatric  Day Hospital, while the Márton utca (Márton Street) division serves as a Psychotherapeutic Clinic. Research The principal areas  of  research  at the Department are  the following:
Molecular genetic studies in schizophrenia and bipolar disorder;
Studies of  ADHD;
Neurophyisiological and psychophysiological  studies in schizophrenia, bipolar disorder and ADHD;
Psychopharmacological research;
Emotion  recognition in psychiatric  disorders;
Research into the possible application of virtual reality therapy;
Studies of disorders of mood and affect;
Measurements of effectivness in psychotherapy;
Organic psychosyndromes and gerontopsychiatry;
Eating disorders.
The Department also has successful collaborations with other national and international institutes, universities in these  fields.
Fifteen of the Department's staff members hold a Ph.D degree, while one staff member has earned a D.Sc title.
Last updated: 2016/10/17