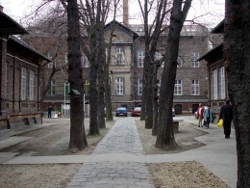 Address H-1083 Budapest, Bókay János u. 53-54.
Tel: (+36-1)-314-2858
Fax: (+36-1)-303-6077
Website: http://www.gyermekklinika.semmelweis.hu/info.aspx?sp=9  www.gyermekklinika.hu
Director Dr. Attila Szabó
Background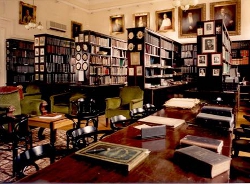 The Department was founded in 1839, with the foundation of the Poor Children's Hospital by Ágost Schöpf-Merei. A later  director of the Department, János Bókay senior, was the first university paediatric professor ever appointed (1872). A new building, in use even today, was opened  in 1883. With the appointment of János Bókay junior, the Department became renowned, especially with the discovery that varicella and herpes zooster were caused by the same pathogen. With its interdisciplinary approach to paediatrics, the Department was well ahead of its time. The Department has a medical history library and a museum collection paediatric memorabilia from the 19th and 20th centuries.
Profile The Department covers all the important sub-disciplines of paediatrics, involving nephrology (including renal replacement therapy), diabetology, neurology, hepatology and gastroenterology, allergology and pulmonology, bronchology and fiberoscopy cardiology, endocrinology and diabetetology paediatric surgery (including urology and neonatal surgery) and otolaryngology, haemato-oncology, neonatal intensive care, and general medical care for children and infants.
Education The 1st Department of Paediatrics covers a wide spectrum of undergraduate and postgraduate education. In undergraduate studies, the Department provides lectures and bedside teaching for fifth and sixth year medical students in Hungarian, English and German. The Department is the National Coordinating Institute for paediatric residency in Hungary. The medical staff is involved in the organisation of, and participates in numerous undergraduate and postgraduate teaching courses.
Health Care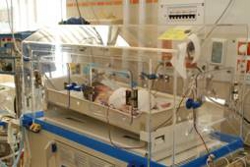 We provide high standard diagnostic and therapeutic care for all acute neonatal conditions for all gestational ages in the neonatal period except of neonatal-pediatric neuro-, cardiac surgery and ECMO. Our unit is also a centre for the diagnostic work-up of children before renal and liver transplantation and their caring after it. There are specialised units for clinical chemistry, bacteriology, radiology, sonography, lung-function, electro-cardiography, and electro-encephalography. The Department serves as the regional and national centre for the majority of the above-mentioned disciplines. The health care service is supported by an associate research laboratory unit with dedicated methods of molecular biology.
Research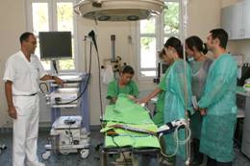 The 1st  Department of Paediatrics established a Ph.D. training  programme entitled: "Prevention of Chronic Diseases in Childhood", an official programme within Semmelweis University's School of Ph.D Studies. There is a research laboratory jointly supported  by the Hungarian Academy of Sciences (MTA) and Semmelweis University for facilitating basic science in nephrology, immunology, neonatology, gastroenterology and chronic vascular diseases. The main scientific research grants are provided by the Hungarian Scientific Research Foundation (OTKA, grants in 2011: 5) and by the Ministry of Health (ETT, grants in 2011: 5).
Our research is especially helped by the recently won, significant support of the Hungarian Scientific Research Foundation (OTKA 84087 NK, title: Epithelial-mesenchymal transition in renal disease-identification of biomarkers and therapeutic targets. Time duration: 2011-2014, amount of support: 74,339,000 Ft)
The Department has one member in the Hungarian Academy of Sciences, seven staff members who have earned D.Sc. degrees from the Hungarian Academy of Sciences and twenty staff members with Ph.D. degrees.